Email marketing is going through a progressive standardization for helping businesses thrive with more customers. And it can now be used in order to make customers buy products and services from you on a continual basis. With this marketing strategy, it is now easy and affordable for the new and existing businesses to retain customers to promote repeated purchases from the same customers.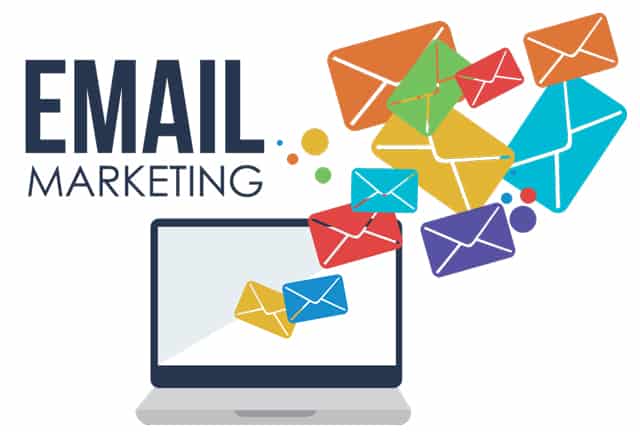 Growing a business with repeat customers is quite vital in order to make a business successful. Repeat customers are accountable to be called 'Brand Advocates.' They are the ones who will be building the strong foundation of your company. By channelizing your email marketing efforts towards drawing the attention of repeat buyers, you can ultimately drive the conversion rates.
This article intends to help you learn about the necessity and the point of approach with email marketing for making customers do repeat purchases.
Ways to Convert your Customers to Make Repeat Purchases with Email Marketing Strategy
Email marketing has always been the right mode of marketing for making people get engaged with your brand. Increasing the email marketing conversation with some tested and tried techniques will help a business make profitable returns in the coming time. Some of the probable ways are:
1. Understand the Purchase Behaviour
When you are preparing emails for your marketing purpose, you should always keep note of the buying history of your customers. Without knowing the purchase behavior of your customers, you won't be able to decide what email would draw their attention on more priority. For instance, if a person is into mobile phones, and your company is selling mobile cases, covers, and accessories, then you can target them with some good product ads and offers for the same. This is how you understand the purchase behavior of a customer.
Note the frequency of purchases, their last purchase, the campaign that motivated them to convert, and the average value of the purchase. You can take the help of Sendinblue email marketing platform, which allows you to prepare the best emails upon the purchase data that you have acquired for your customers. On this site, you can read more information about this service. By tracking the purchase behavior, you can get an accurate understanding of the customer's interests in your brand.
2. Offer Some Relevant and Incremental Discounts
You need to offer the customers incremental discounts on the repeat purchases that they make. For instance, if you haven't put any effort, but the customers are returning to buy products and services from you on repeat, then you should hold onto them by offering them incremental discounts. Send them a mail with the same, and that will eventually motivate them to turn around to your brand again.
While you do this, you need to be aware of the offers that you put in! It is because you want these offers to give you long-term value and not suppress your profitable returns. So, get a team ready to discuss how the discounts can be implemented. And then, you can go ahead and make your perfect marketing emails with ConstantContact. Explore it, and you will know how you can better your current email marketing format and template.
3. Build a Line of Communication
You can plan out setting up some custom email campaigns in order to stay in touch with the customers. Hence, this is all about giving a personalized touch to the existing customers. For executing it, you need to be sure about not sending any bulk emails, without the right customization or context, just for the sake of communications. It is because bulk emails will just confuse the customers, and eventually, the email will be rejected.
The best way to retain a customer for repeat purchase is to start relevant communication through email campaigns, on any of their purchase anniversaries, their birthdays, or upon any milestone that they achieved by using your services. In this way, you will be able to build a rapport with customers, and they will immediately plan on getting more of your products and services from you.
4. Give Value to Customers
If customers are holding onto your brand for the long term, then it is your responsibility to give them some value for it. Offer them some interesting cashback or rewards whenever they buy a product or service from your hub. You can set up some usage volumes for your brand, and when a customer crosses that mark, you can offer them some good reward to motivate them for the next purchase.
5. Put up Thank You Emails after Purchase Completion
Every time a customer places an order or buys a service successfully, drop a 'Thank You' e-mail to them. Make sure you are not sending automated mail for this purpose. If you have a small business, then spare time to customize the message for a specific order and customer. If you are running a big business, then it is better to get some organic Thank You messages ready beforehand, with the help of professionals.
Personalizing the 'Thank You' messages is all that you will need in order to engage the customers of your brand. Let the customers know that they are truly important for your business, and make them feel special with your 'Thank You' greetings.
Conclusion
You need to keep in mind that business marketing is quite important, in order to draw attention from customers. You cannot expect your brand to grow without any digital marketing measures, as it is the trend for the present era. Customizing email, considering the purchase pattern of customers, and adding a personal touch to the messages, will help the customers make repeat purchases for sure.
As stated above, the repeat customers will be the brand advocates for you. They will take the name of your brand to the next level and might share a positive word of mouth for it as well. As a result, you will not just be getting repeat customers, but also new ones who would come by their influence.
Learning more about digital marketing and SEO for businesses is now easy over the site. Get an insight into more such helpful suggestions for business boost.