Idea Launches 3G Handsets: Idea Cellular announced on Wednesday the launch of two Smartphones, The Idea Blade at Rs.7,992 (US$ 153) and The Idea id-280 priced at Rs. 5,850 ($112) with the intention of making 3G smartphones more affordable to help 3G uptake.
Idea Launches 3G handsets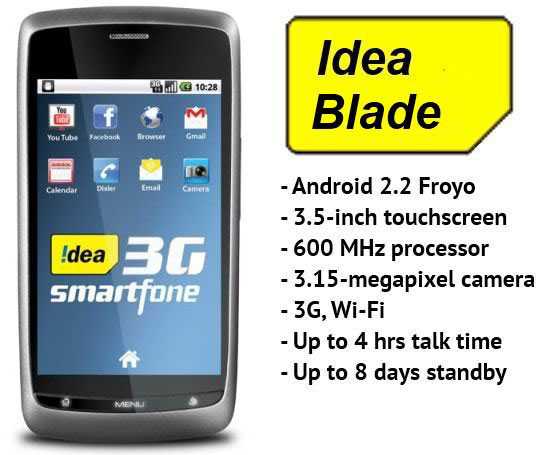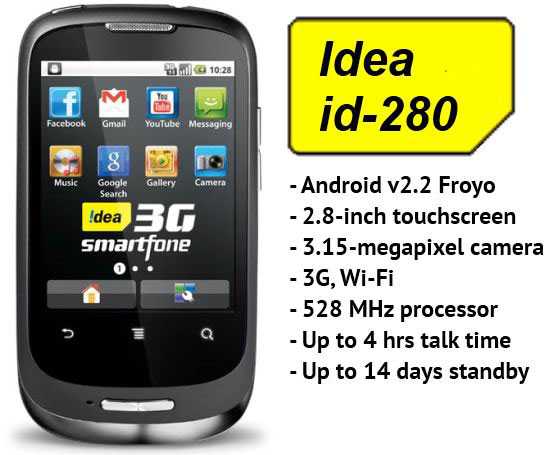 The touch-screen smartphones would be based on the Android 2.2 operating system, sourced from Chinese firms Huawei and ZTE.
Himanshu Kapania, MD, Idea Cellular said, "we are launching the Idea 3G smartphone range. We plan to expand our 3G presence in tier 2 and tier 3 cities, in all targeting 10 thousand towns."
He expects that reasonable pricing would be the key for acceptance, as it broke the price barrier of Rs. 5,850.
The Company, which has made Rs. 10,000 crore investment in the 3G space, intends to bundle data services worth Rs. 3,500 as an introductory offer with Rs. 259 pack.
It also said that it is ascertaining if it can enter the tablet PC market.