Razer has put their three years of hard work to create this extraordinary well-built gaming mouse. This mouse is exceptionally well created and the control and precision this mouse offering is amazing. This is undoubtedly an exceptional mouse and also comes with a premium price. In the hand of true gamer this mouse is a killer.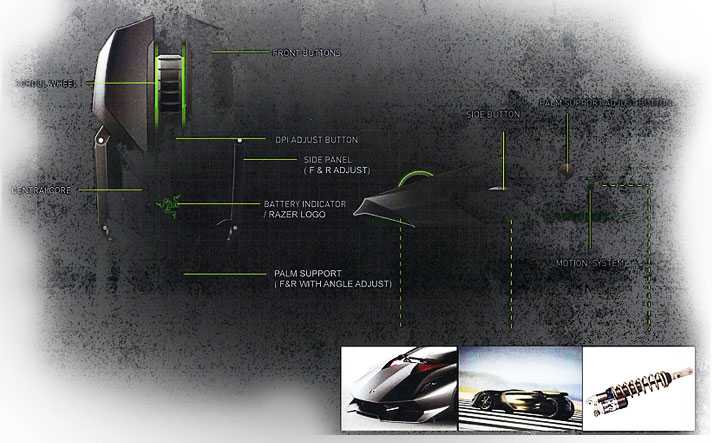 Razer Ouroboros – The Gaming Mouse
You can operate the mouse in both wired and wireless modes. If you are playing the game in wireless mode for a long time and if it needed charging, then you can easily charge the mouse through its dock or you can plugin the cord and continue gaming. The Razer Ouroboros get power boosts from single AA Battery, and it supports 12 hours of continuous gaming.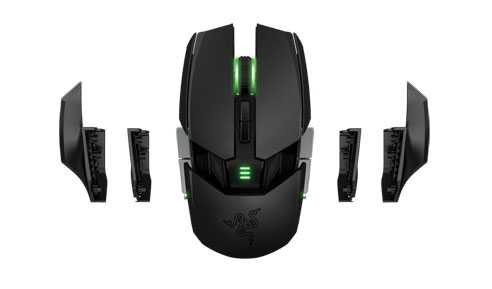 This premium mouse uses a 8200dpi 4G Dual Sensor system. The mouse sensor base is equipped with a laser sensor and an optical sensor to correctly calibrate the mouse on any kind of surface. This mouse also synchronize with your hand swipes, your playing style resulting in more comfortable control than ever.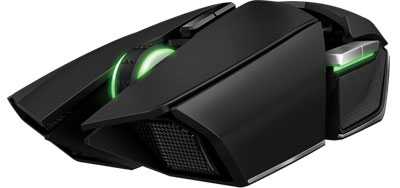 The mouse is also equipped with an adjustable screw at the back side. The screw helps in tweak the arched palm rest and back according to gamer's comfort. This helps in making the mouse fit for every hand. The mouse can also be shortened and lengthened as per the gamer's requirement.
The mouse is modulated with a cutting-edge perceptive software "Razer Synapse 2.0." This controls the function of the mouse, we can say it is the brain of this exceptionally well-built mouse. This software stores the details of your gaming profiles and you can access and synchronize them from anywhere of the world through its cloud system. It automatically downloads drivers and updates when depicted.
The Razer Ouroboros is one of the best gaming mouse available out there, which has a very good sensor, it is adjustable, supports your playing style and has enough control buttons to fully satisfy a gamer. You can buy this mouse from official Razor store by paying $125.
SPECIFICATIONS IN BRIEF
DPI (Dots Per Inch): 8200dpi 4G Sensor
Buttons: 11 Programmable Buttons (pretty much for satisfy a gamer).
Polling rate: 1000Hz
Weight: 115-135g
Dimensions (L/W/H in mm): 122-137/71/42
Battery Life: 12 hours (approx.) in case of continuous gaming.
Price: $125
Razer Ouroboros - Must Have Gaming Mouse for a True Gamer - GizmoLord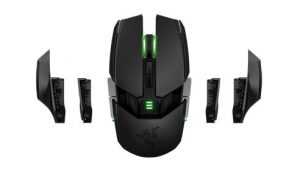 Razer has put their three years of hard work to create this extraordinary well-built gaming mouse. This mouse is exceptionally well created and the control
Product Brand: Razer
Product Currency: USD
Product Price: 125
Product In-Stock: InStock