Silverlight is framework introduced by Microsoft to create GUI rich applications. There are competitors like Flash in market as well. The major advantage of Silverlight is the interoperability feature in terms of its efficient use on many browsers. Silverlight also runs efficiently on different operating systems as well. Web applications and sites involving enterprise systems also can be created using Silverlight. Silverlight is also highly compatible with various devices as well.
Silverlight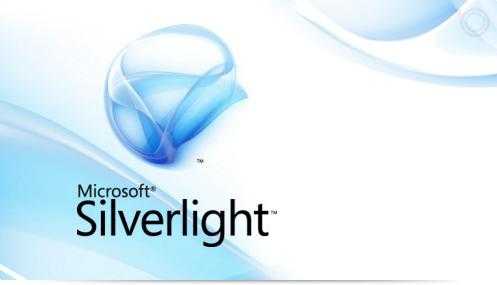 So if you have come up with an application that would need cross-boundaries support, you can use this as the platform. The earlier technologies have faced the problem of working efficiently on all browsers. This would result in reworking the entire module to launch it on other browser. There was a need of framework that would eradicate these worries, and indeed with Silverlight, Microsoft has resolved these problems. Since it is Microsoft released product, the compatibility can be guaranteed un-questionably.
With lack of support a huge time was wasted in testing the functionality of application on browsers. The Silverlight has considerably reduced the development time, which was needed otherwise. The cost of development in terms of work as well as resources is reduced in this case.
Silverlight is based on XML technology. It has all functional tags that help in creating Silverlight based controls. The concept is quite similar to that of XML. Hence, a XML programmer can very well program in silverlight. Hence, cost-wise too, if your company has XML based programmers the grasping time to learn this framework would be minimal.
Another advantage is that Microsoft provides free versions of Silverlight online. Hence unlike other Microsoft products it won't be expensive at all to get this framework. The versions of Silverlight are simply tools that fit in with the Visual Studio 2008 and above versions.
Silverlight is hence an efficient tool when it comes to designing as well as development in terms of developers involved. The GUI look of applications developed in Silverlight is rich. These websites would definitely attract customers on large scale. The MSDN help about the API's involved also fascinates the developers to understand its functionality.
The cross border feature helps in communication of different boundary based pages. This ultimately increases the performance of the website. Even asynchronous calls are supported through Silverlight.
Microsoft Blend, Microsoft Expression and Microsoft designer are latest options in market. These are the frameworks that can be installed to develop the applications in Silverlight. WYSIWYG tools help you design the controls the way you like. The base functioning can be written in C# or VB.NET as per the developers choice or project demand.
Silverlight has extensive controls for data representation as well as audio/video controls like media support. By using iframes sites can be very beautifully render these controls. The customizing effects like rotating; revolving the controls in Silverlight is enormous.
Silverlight is the dawn of revolutionizing the websites to maximum extent. With increasing versions and support for interoperability feature, released in market with more and more add-ons you would now find most of the websites displaying controls made in Silverlight.