Cross platform mobile application development is becoming more and more popular and beneficial both for any app development company and users worldwide. However, not many business clients and ordinary users know about this type of app design.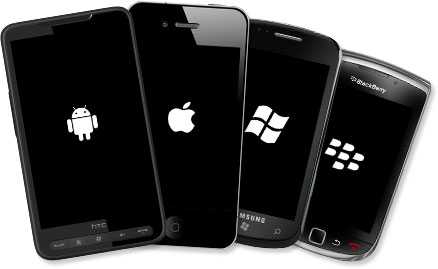 Cross Platform Development
It has many advantages over the general (or as it is also called, native) one-platform development, mainly because most of cross platform mobile frameworks that the developers work with are open source technologies. Besides, it makes simpler the maintenance process.
If to look at cross platform development from a user's point of view, ordinary people get a free access to their applications from different places, not matter what platform their mobile gadgets work with. Users have a possibility to connect the databases or any web service from any point in the world. And it results also in the increase of work productivity and profits of the companies that use these technologies.
However, it is the software developers who get the best advantages when they apply cross platform development, such as:
The developers have a possibility to use and reuse (what is even more important!) the written codes in different projects. And the app development becomes more like making a puzzle from various parts. It makes the process of app deploying and compiling much faster and easier.
Cross platform technologies provide mobile and software developers an access to various open source modules and plug-ins that can be simply plug into other tools or services.
Cross platform technologies also have given web developers an opportunity to develop mobile apps for iOS and Android platforms. Previously, these spheres were supposed to be totally different and incompatible.
There is no need to hire different teams for iOS or Android or Blackberry or Windows Phone or web app development. If to use cross platform development tools, all platforms will be covered simultaneously.
Most of cross platforms frameworks provide the option of direct cloud services (which have recently become very popular) integration.
What apps can be developed using cross platform technologies? The answer is any. Business, News, Games, Media, Photo, Video, Finance, Health… The functional package of mobile apps doesn't suffer from using these kinds of technologies.
Among the most used cross platform development frameworks the following can be found: Rhodes, AppMobi, Appcelerator Titanium, PhoneGap, iWebkit, JQuery Mobile, Sencha Touch and many others.
Of course, cross platform technologies have just begun their development, and there are more developers who specialize only in one type of development, iOS or Android or Blackberry for example. But integration is inevitable and if there is a demand on such type of app development, there will be a supply, right?
If you have any experience in developing apps using these technologies, please, share it in comments. I would be glad to find out something new.