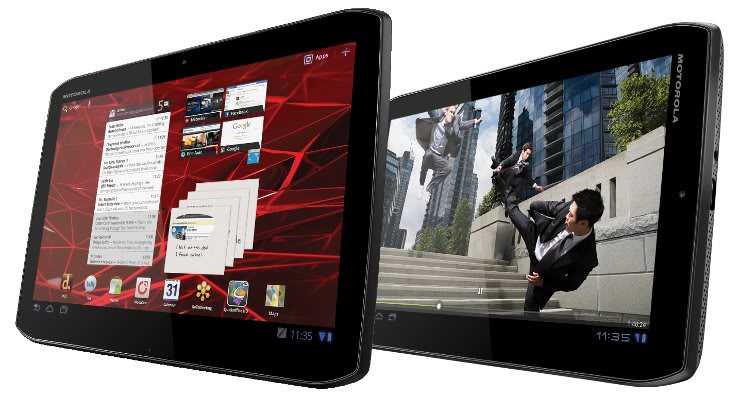 Motorola DROID Xyboard 4G Android tablet
Verizon has officially announced the Motorola DROID Xyboard 4G Android tablet. They'd already given public confirmation of its existence before, even acknowledging it in a press release, but it's all a bit more formal now. Coming sometime this month, the device will come in a few different configurations.
Common specs:
1.2GHz dual-core processor,
Scratch-Resistant Corning® Gorilla® Glass In-Plane Switching (IPS) display
Android™ 3.2 Honeycomb
Magnesium-Reinforced bodies with Aluminum Housing
2.1 adaptive virtual surround sound
4G LTE network and Wi-Fi Connectivity (802.11 a/b/g/n)
1GB of RAM
1.3-megapixel front-facing camera and a 5-megapixel main camera,
MOTOCAST and Android 3.2.
Upgrade to Android 4.0 soon
Precision tip stylus
Dijit™ app inbuilt to use Xyboard as a universal remote control with an electronic programming guide for TVs, Blu-ray Disc™ players, digital video records (DVR), and most other consumer electronics.
Both tablets offer robust Business Ready features, including enterprise-grade security and apps such as Quickoffice HD® for document editing and creation, Citrix® GoToMeeting™ for productivity and collaboration, and Google Talk™ for video conferencing.
The Droid Xyboard 8.2 will be available in two models: 16 GB for $429.99 and 32 GB for $529.99
The Droid Xyboard 10.1 will be available in three models: 16 GB for $529.99, 32 GB for $629.99 and 64 GB for $729.99.
Note:-All of these prices are after signing a new two-year agreement and a subscription to Verizon Wireless Mobile Broadband data plan starting at $30 monthly access for 2 GB of data.
DROID RAZR:-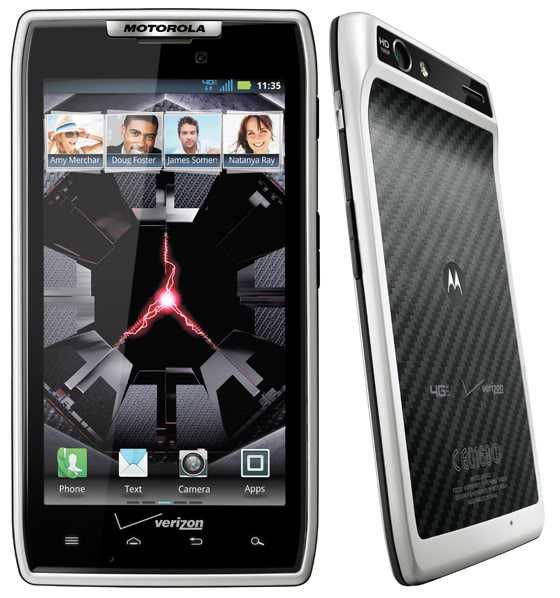 Available(White) in Verizon Wireless Communications Stores and online at Verizon this month for $299.99 with a new two-year customer agreement. Customers that purchase a DROID RAZR will need to subscribe to a Verizon Wireless Nationwide Talk plan beginning at $39.99 monthly access and a smartphone data package starting at $30 monthly access for 2 GB of data.
Promo Offers:
If you happen to be looking into any of these tablets and the DROID RAZR on two-year agreements, you can get $100 off of the tablets and $50 to use toward accessories. Not a bad deal if your life is going to be primarily Moto-filled. Verizon has also mentioned that the White DROID RAZR will launch this month. Read on for full press details.