Nikon Coolpix series known for some of the best launches in point and shoot cameras has got Nikon Coolpix Aw100 on play.  Made for being tough and durable makes it best buy especially for adventurers. The best part of it being Waterproof, shockproof and freezeproof which is the best companion of adventurous explore.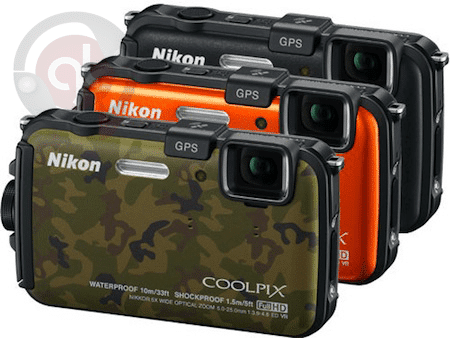 Nikon Coolpix AW100
Coolpix Aw100 is made to be strong and durable. Good in looks and performance. The dimension counts 4.4*2.6*0.9 inches. AW100 has a 3inch LCD monitor with an antireflecting coating. The resolution is 460,ooo dot, with 100% monitor frame coverage.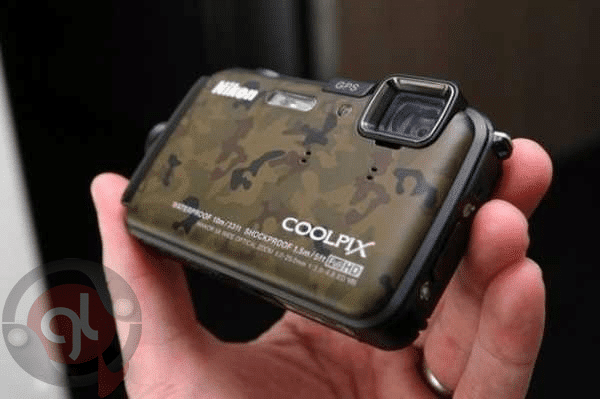 Internal storage memory is 80MB ,also has a support for SD/SDHC memory card Has a rechargeable EN-EL12 battery with battery life is about 250 shots and it weighs approx 178 grams with battery and memory card.
IMAGE AND VIDEO:
This AW100 owns a amazing 16mp Cmos sensor which makes it easy to shoot in low light and helps in capturing fast moving objects. Powered with 5x zoom Nikkor ED Glass Lens, gets the best possible image of a distant object. Image size captured is 16M. Also this camera supports full HD 1080p video recording.A high speed video recording support is also supported by AW100, hence fast moving objects can be captured at a go.
To widstand the extreme adventures, this AW100 is powered to be: WATERPROOF, SHOCKPROOF, and FREEZEPROOF.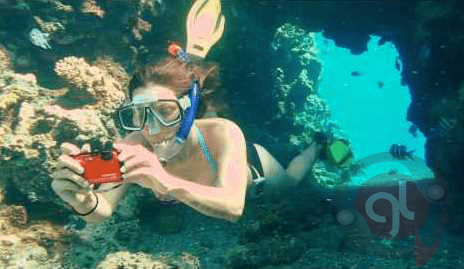 The Nikon Coolpix AW100 is all weather resistant. It  is made waterproof upto 10m,  Shockproof upto 5ft and freeze resistant upto (-5) degree celsius. Hence no matter if u drop it in water,on floor or leave it to freeze, nothing of it can affect.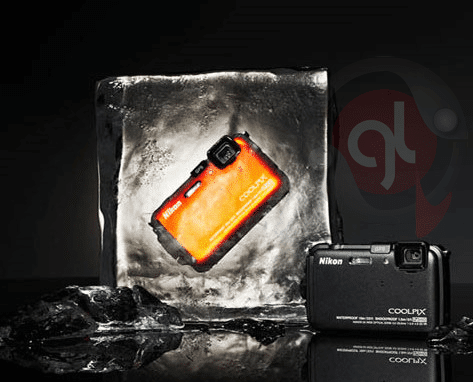 Lets people know where you are :
Nikon AW100 has a integrated GPS system . this feature provides the user with facilities like Geotagging and a world map. Photos clicked are added the geographical coordinates automatically by Gps feature.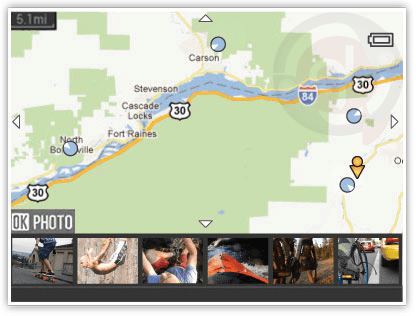 Now mark the places where have u been, and even let your friends know. The Gps connectivity is pretty nice feature providing an accurate coordinate for your position but at the same time takes a toll on your battery for using it. The A-Gps feature also speeds up the time to get u spotted. The A-gps can be downloaded from the Nikon website manually. This feature also allows you to share images to the web.
Price : 16,950 INR
Pros: Waterproof,shockproof,HD recording.
Cons: Too pricey, Low zoom range with respect to price.
Verdict: Best buy for the adventurers and divers which delivers them what they want. Too pricey with a low zoom range.
Nikon Coolpix AW100 Review | GizmoLord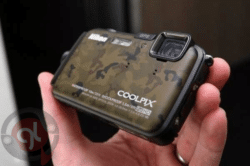 Nikon Coolpix series known for some of the best launches in point and shoot cameras has got Nikon Coolpix Aw100 on play. Made for being tough..
Product Brand: Nikon
Product Currency: INR
Product Price: 16,950
Product In-Stock: InStock