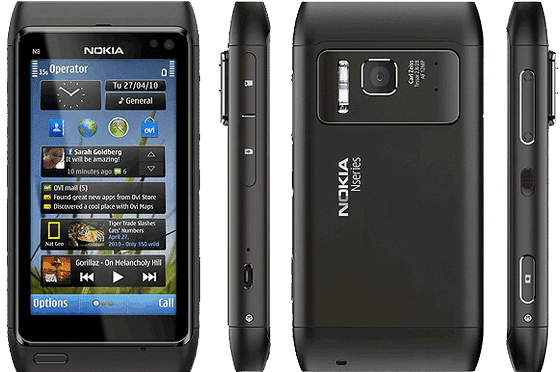 Nokia N8 Belle RC update
Great News for N8 users!
The Latest Belle OS has been unofficially released for Nokia N8. This Original leaked version of the latest Belle OS for Nokia N8 RM-596 is completely Untouched. All credits go to Mr. Taylor for this leak !!!
Screenshots will be updated soon !!!
Changelog:
Lang: English, Hungary, Czech, German, Polish, Slovak
Calibrated core
Installserver ROM hack integrated Rofs3
One new widget: Nokia offers-Store Apps
100% bug-free ROM by Nokia! Fast and stable!
Great work by Nokia
For more queries, support, and help regarding flashing this leaked Belle OS you can shout here.
The Official release of Nokia Belle (previously known as Symbian Belle) will be released in the first quarter of the year 2012.
Nokia Employee confirmed via twitter:
"Starting in February 2012, Nokia will release the all-new Nokia Belle software update to existing devices"
This official news has been published in Nokia Conversations too.