iPad, in the present day, is one of those things, which is common to many people all over the world. A good enough section of people across the globe use this. Now, such a device, which is attributed with several interesting features, not just makes one get addicted to it but is capable enough of making the family members feel that one, who has this device is not spending much time with the family members as he or she is doing so with the iPad.
There is, definitely, a way out from this through which such an individual can spend time with family as well as iPad simultaneously. It is by playing board games like the Ben 10 online games. The best option is to play board games on iPad.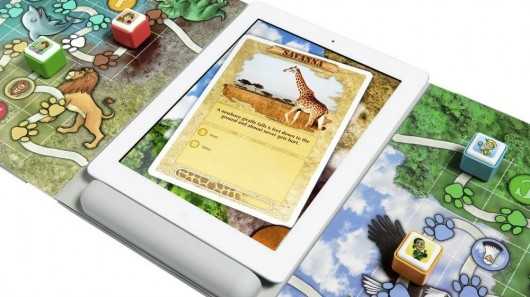 Playing Board Games With Your Kids on iPad is More Fun
As it is known to all of us, irrespective of the fact which part of the world we stay in, that board games are one of the most popular games, which kids love to play. Why just kids, even the grown up people even love to play and enjoy playing such kinds of games. These games are not just interesting but even sharpen one's intelligence while he or she thinks of the different tricks to win the game.
Apart from that, this kind of game can be played both with the kids as well as grown up family members or even for that matter with friends. And when it comes to playing board games on iPad, it is much more fun. It does not really matter whether you play a board game on iPad with your kid or with your spouse or with your parents – the fun is more or less equal.
However, playing board games on iPads with kids is definitely more fun because the kids gets much more excited and being a younger individual, not just enjoy the games better but can even express their joy in a much easier manner. They just jump and dance every time when they think they are about to win.
There are a number of board games, which are popular amongst all the kids in the world. Though all of them are not available to be played on iPad but many of them are. To name a few of the popular board games, which are available to be played on iPad are Monopoly, Scrabble and Risk. However, the games are required to be purchased. One can get them at a comparatively low price in case he or she can find out a good deal on the same or even play them online as well.
With Monopoly, the iPad device acts as the board for the game, while the players sit around the iPad and wait for each other's turn. Though the procedure of playing is almost the same as that of the actual game but playing board games on iPad is much more fun. It is because in this case you can just pass on the iPad to the players.
It is not a must though. Besides this, one can even play board games while lying on the bed. It does not necessitate one to sit straight and wait for the game to be over even when he or she has a shoulder pain or backache. Additionally, such a device is sure to provide one with a good experience of playing such a traditional game on a touch screen device. It is just like a combination of traditionalism and modernity.
With Scrabble, the board game is attributed with the "Pass N' Play" feature, where the iPad needs to be passed on to the next player once a player is done with his or her turn. It is because the actual board of this game is oriented in a single direction.
The board game Risk even includes the same feature as that of the Scrabble. And like Monopoly, this is such a game, which when played on this device, the game play is greatly quickened up. The three diverse phases of each turn like Draft, Attack and Fortify happens quite quickly as well as the sound effects and the graphics of flying bullets as well as the mortars exploding add more excitement to the proceedings. And this is what the kids enjoy the most.