The holidays will soon be upon us and what better way to capture memories of the wonderful days than by using a camera that it is excellent condition. The internet has a plethora of options when it comes to tiptop cameras to capture holiday moments. However, you do need to do your homework before you go in for either a new camera or an upgrade of your existing one.
Capture Holiday Moments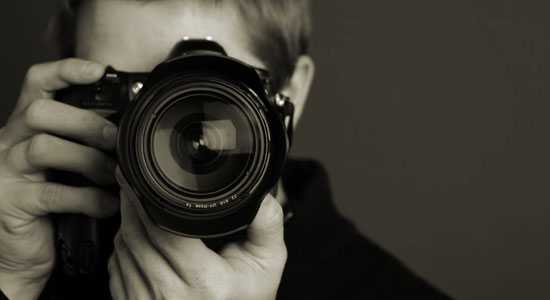 Keep in mind that the internet is also bursting with sites which offer reviews on various cameras as well. One example of this is CNET. This is gives you both reviews as well as options for different digital cameras. Further the site also gives you comparative price listings and details about features of each camera. This way you are sure of getting the best camera in the budget you have decided on.
Looking through this site and making a decision is one option for you to consider. Another is actually visiting a store and viewing the models close up itself. Most stores now allow you to try out the camera before you buy it. Use this opportunity to examine all the features, test them out. Check if you are comfortable with the weight and size of the camera as well.
Also ensure that you take a few photographs with the camera. This way you can see what the picture quality is like first hand. Decide before you buy the camera whether you would like one with image stabilization, optical zoom capability and so on. The type of photographs you are taking will determine the choice of camera and the features it has.
Let us now look at one such camera which would be excellent to use to capture holiday moments. The Nikon COOLPIX S9200 Digital Camera is a great camera for you. Not only can you use it to take stunning pictures, you can also record full high definition movies, just by pressing a button. The camera is equipped with Full HD 1080p Video (Black) What's more, low light photographs can be taken without a flash, due to the 16.0 megapixel CMOS sensor. This camera comes fitted with 18x Zoom NIKKOR ED Glass Lens as well. You can shoot at high speed with this camera as well.
Another fantastic camera that you can use is the Canon PowerShot S110 Digital Camera. This camera is ideal for anyone – even if you are not a professional. Shoot high quality, precision pictures with using its 12.1-megapixel high-sensitivity CMOS sensor. The results are stunning and each color is vibrant and will stand out. Other features include a bright f/2.0 aperture, which will help you to take detailed shots.
It also comes equipped with a 24mm wide-angle lens that offers 5x optical zoom. Take brilliant pictures of just about anything, anywhere – people, landscapes, nature up close and personal. What you will be left with is absolutely amazing pictures with superb image clarity. Share photographs or videos (yes, it has a dedicated power movie button) with friends and family using the built in Wi-Fi. Transfer photos to your smartphone as well by downloading the Canon Camera Window App.
The Fujifilm FinePix S4250 14MP Digital Camera is another camera you can buy. Fujifilm has used the best technology (high precision optic as well) so that you can get 24x optical zoom and the best 24 mm wide angle. In addition, the lens has been treated with multilayer Super Electron Beam Coating. This treatment ensures crystal clear image quality as it reduces lens flare and ghosting. The 42 step zoom feature puts you in control of framing every shot accurately.
So there you have it, 3 tiptop cameras that will help you capture holiday moments perfectly.