Using the internet has almost become a prerequisite for any entrepreneur running a network marketing business. The best way at present to find more people to add to your network is through the internet and the various resources available within. In fact, the internet has proven to be such an effective tool that almost every business regardless of type and nature is using it. Hence, there is no reason why you cannot use the internet to turn your network marketing business around to success.
Network Marketing Business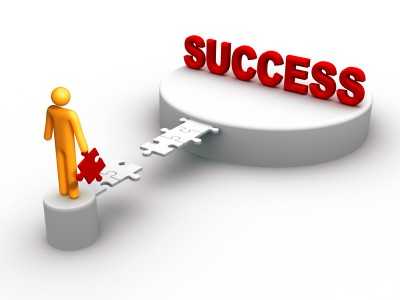 All you need to do is get a high quality internet connection with a PC or a laptop and you are set. You can find internet providers by searching for something like Internet in my area and choosing the best package for your needs from the results of your search. From there on, you don't even need to leave the comfort of your home to use the internet for the benefit of your network marketing business. Here are some tips you have to follow.
Get Your Own Domain
The first thing you need to do to use the internet for your business is to purchase your own domain. Then you can move ahead with creating a website for your business. Make sure the domain name reflects the name of your business and is not misleading. Keep in mind that the domain name is a key ingredient of establishing an online presence for your business. If people want to join your network, they need to be able to recall the domain name.
Learn to Optimize
Optimizing your website for search engines is a basic requirement of building your online presence. Search Engine Optimization (SEO) is something you need to learn to ensure your website appears in the initial searches when a person wants to look for businesses same as yours. Ultimately, the traffic you get to your website and landing page increases and you can get more customers. It may take some time and effort but learning how to optimize a website will pay off handsomely for you in the long run.
Update, Update, Update
Simple creating a website and optimizing it is not enough. One mistake made by network marketing business owners is that they set up the website and do some SEO. However, once they see the traffic increasing, they abandon their efforts in this regard. Instead, what you should do is constantly update your website with news about your business and any products you are planning to launch in the near future. It helps your website stay relevant and fresh and provides value to the visitors.
Be Open
One of the best tips you can follow to use the internet for turning around your network marketing business to success is being open. Offer all the information people might require for contacting you about any queries or questions they have or to obtain more information on products on your websites. Businesses which are open usually put their contact information boldly on the homepage of their website so that anyone looking for it can easily find it.
Advertize Persistently
Marketing your business online will lead to more people joining your network and being attracted to what it has to offer. For that you have to advertize your business through the available channels. Thankfully for you, the channels for promoting businesses online have improved considerably and provide more tangible results now.
Go Social
Use the social networking websites to your advantage. With a billion people using Facebook, it can be the biggest pool of networkers you will find in one place. It is imperative that you create profiles for your business on the leading social networks. You should also look at the websites your competitors are targeting and do the same. Don't copy their tactic but at least you would have an idea of which direction to head in.
Be warned that the results of your efforts would take some time to show up. Hence, you have to be patient while working on taking your network marketing business online. The main point here is to keep at it without relenting. Only then will you be able to find success. The tips listed above can help you get to your goal.