You may have established a successful company that has an impressive customer base and is an industry leader in your region. However, if you wish to truly grow in today's competitive world, you must look beyond the regional confines and move towards tapping the vast global market out there.
eCommerce Hosting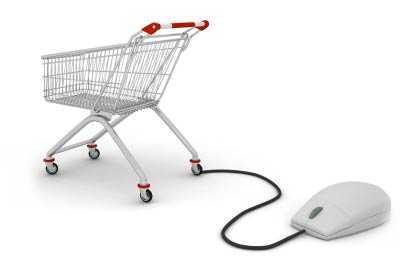 The best way to get an international presence for your business is by going online. In the present technology-driven times, no business can survive for a long time if it does not venture into online business. You may wonder how to go about all this when all you know is about business, not computer technology. This is where eCommerce hosting comes to your aid. In fact, it is not only the new entrants to the online business world, but even established e-retailers who rely on the hosted eCommerce solutions for the smooth running of their online stores.
An eCommerce web host is one who provides you with all that you need to create, run and manage your shop on the internet. The alternative to this is to buy an eCommerce software application, have it installed by yourself, and take care of a lot of things such as PCI compliance that involves security protocols & practices related to credit card transactions. You will also have to ensure the protection of your site and site users from hackers, identity thieves, etc.
On the other hand, opting for eCommerce hosting relieves you from all these tensions. The installation, maintenance and security of the website are all handled by the host. You get full technical support to tide you over the occasional hassles, and you can also avail the software upgrades. Besides taking care of the technicalities and leaving you free to concentrate on your core business activities, engaging an eCommerce web host also turns out to be quite cost-effective.
When you do decide to go in for hosting services and start exploring around, you should know that these services come in different types. They include free hosting, collocated hosting, shared hosting and dedicated hosting. Free web hosting is not really meant for a business website. The providers of these services do not charge anything for the software, but offer very limited features, provide no technical support, and you may even have to carry certain ads on your site. Collocated hosting involves buying your own server and housing it with a web host. Though it gives you highly customized site and great control over it, the option is very expensive and requires technical expertise from you.
The most popular and economical eCommerce hosting method is that of shared hosting. Here, you share the server with many other sites. You get all the features, applications and technical assistance you need to set-up and run your online business efficiently. The larger businesses with high site traffic may go in for dedicated hosting, where you lease an independent server from the host. The option needs you to have some technical knowledge and is also more expensive than shared hosting, but offers great website customization and control.
You need to choose the hosting option depending upon what your eCommerce website actually needs.