It seems we have another piece of interesting info about Windows 8.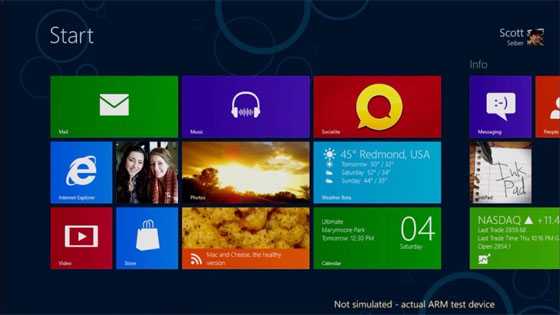 Windows 8 Consumer Preview
It seems that Windows 8 Consumer Preview will be launched tomorrow at the Mobile World Congress in Barcelona, in Spain. Yes, that's right. The much-anticipated Beta pre-release version is coming to us, really soon. To be precise, it'll come tomorrow, at around 7:30 PM (IST).
Microsoft has arranged an invite-only event for it's launch ceremony of the beta. The invitation sent out to the lucky ones, is below.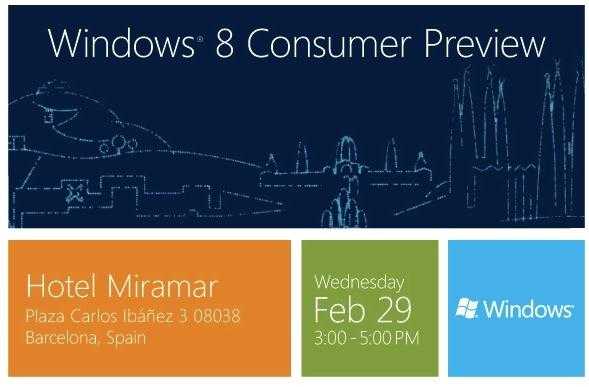 Another thing, which we noticed, is that the Bing, Windows 8 Start Page with the betta fish on it, is live, once again! It clearly mentions Windows 8 Consumer Preview, bu the links, leads to the Developer Preview page. We can expect it to go live anytime tomorrow.
For the technical guys, we have an interesting piece of info: The final beta build, which will be released as Windows 8 Consumer Preview, is Windows 6.2 (Build 8250.0.winmain_win8beta.120217-15). We still have the minutes missing, but never mind. It also seems that Microsoft has started working on the Release Candidate (Also called Enterprise Preview) builds even before the launch of the Consumer Preview. Of course, we do have the latest Windows 8 build too, which is 8288.0.winmain.120223-1751. Windows 8 CP has already been uploaded to the Microsoft Server. What we lack is the link.
Also, the Windows Live and Zune services will be rebranded as:
Windows Live Mail – now only 'Mail'
Windows Live ID – Microsoft Account
Windows Live Calendar – Calender
Windows Live Contacts  – People
Windows Live Photo Gallery – Photos
Zune Music Player – Music
Zune Video Player – Video
Downloads
I really don't wanna' tease you guys, but don't expect me to post download links before tomorrow! Stay tuned. Download links and ISOs on their way!