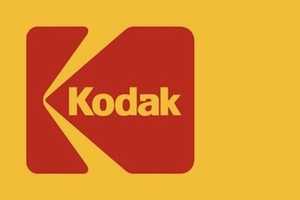 Is it possible for two rivals to team up? Has anyone ever predicted that two companies who have long fought over smartphone market will ever lineup? Everything is possible in the world of business especially if one of the parties felt the bitter taste of defeat in the Nortel Auction. Yes, after a long history of rivalry, Apple Inc. and Google Inc. teamed up to bid more than $500 million to buy Eastman Kodak Co. patents out of bankruptcy, stated Bloomberg News on Friday, based on people who asked to stay anonymous.
Kodak Patents Bid
The same source announced that the two opposing companies have created separate teams to try to buy some of Kodak patents, but having learned form its own mistakes, Google joined Apple and they both gathered a bid higher than 500 million dollars. The story on the Nortel Auction says that a group including Microsoft Corp., Apple and Research in Motion Ltd. bought Nortel Networks Corp.'s patents for $4.5 billion out of bankruptcy last year. Google has lost the auction for those patents after making an initial offer of $900 million.  That last one decided to join Apple in order to avoid any further bidding loss.
The Wall Street Journal reported earlier that a group offered more than $500 million for Kodak's digital patents. Kodak obtained commitments for $830 million exit financing last month, depending on its sale of the digital-imaging patents for at least $500 million.
Richard Ehrlickman, former vice president of Intellectual Property at International Business Machines Corp. and president of IP Offerings, a patent brokerage and consulting company in Boca Raton, said that both companies have learned a valuable lesson from the former Auction of Nortel, they teamed up to lower the cost of buying the Kodak patents while meeting their business needs.
Why would those two fighting companies team up? In order to obey bankruptcy terms, Kodak declared that she would be discharging 1,100 patents of digital imaging sort. Both, Apple and Google are interested in those patents since they represent a technology they would both want to top. Now the main question is why joining forces when they can fight over these technologies? Apple and Google knew for sure that those patents will be sold for a very high price that is why they decided to team up to collect a high amount, higher than $500 million dollars, enough to win those patents. However, spokesmen of all mentioned companies refused to make any official statement.