With the sudden rise in popularity of Windows 8 and Windows Phone OS, the number of Metro apps users has grown exponentially and many of the Mobile apps developers want to develop apps for this new lucrative platform. But Microsoft doesn't share their thoughts and seems intent on shooing the developers away from app store development, and believe me, if the developers are irritated by new OS/platform they never want to look back at it. The deployment of Store apps is pain in the ass for many and Microsoft have not yet given any viable fix for this, this way they are clearly not supporting app store developers.
Microsoft not supporting app store developers
Problems with App store Deployment and Microsoft not supporting app store developers

Many of the app Developers are getting issues in the Deployment of Store apps using Blend 2012 and Visual Studio 2012 even after getting the required free developer account for making the Windows store apps in in their Windows 8. The problem is that without the Free Developer account you can't test and deploy a windows store app on your system which is not yet published on Windows store and is not signed.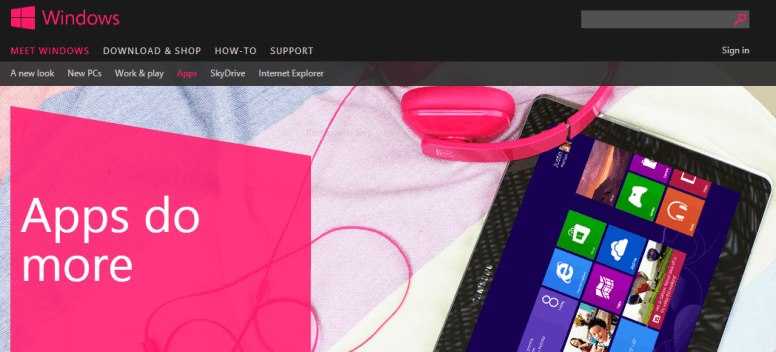 This is a Problem faced by many of developers including me who want to make Windows store apps, When i click on get new new developer account, the error i get get is this "We couldn't get your developer license for Windows 8 Pro". I tried to get a workaround by searching on many of Microsoft community forums, MSDN forums and on many other forums, but still there is no fix for this issue.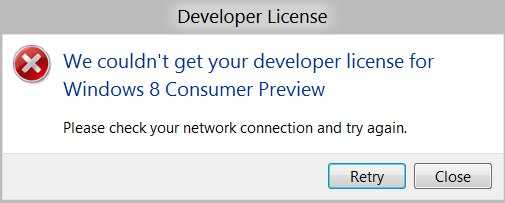 Here are some of the Problem Threads that i came across :-
https://social.msdn.microsoft.com/Forums/en-US/toolsforwinapps/thread/31f4b558-925f-4a48-9377-9c194fbdd7dd/
https://social.msdn.microsoft.com/Forums/en-US/toolsforwinapps/thread/112c6b04-9eda-49f2-95d8-62e0a169f99e/
https://social.msdn.microsoft.com/Forums/en-US/Vsexpressinstall/thread/7fee6518-97a7-4619-9bd4-bb6bdfe04dda/
https://stackoverflow.com/questions/13482327/we-couldnt-get-your-developer-license-for-windows-8-error-0xc03f1014
Here are some Replies from agitated Developers :-
The only fix out there is to wipe and re-install.. Not cool Microsoft.. Between that and the problems that the Windows Phone install SDKs non-functionality and the ease of install I worry that many developers AND Designers will get frustrated and give up on making their first metro app, and the Windows Phone 7 people won't upgrade at all when the functionality between the two platforms has such synergy that they should..

This lack of coordination of factions between internal teams at getting the preview right for consumers speaks not so well, but is very much like problems of the past..

so basically you are telling me that in order to get a working license, i have to have a legit fresh install of windows 8? and not upgrade? and then it will register? wth..that's bull***.
there has to be another way..

My install of Win8 CP was a clean install and I also get the same error.

I don't believe that this problem has anything to do with Win7 to Win8 CP upgrades vs. a clean install of Win8 CP.

The licensing mechanism is just plain broken for now.

I don't know why Microsoft has such a problem creating software that is not broken … but they do, again and again (create broken software). I guess they have a hard time hiring competent programmers.

So, as you can see the Developers are not happy and this spells doom for Windows store indirectly, with almost a year since this error has started to occur, there is still no fix for this issue from Microsoft but yeah there re some silly workaround found out by some people like getting a developer license on a Hyper-V Virtual Machine and some more, but this is not good still for Microsoft.
No clear Stand on Backward Compatibility
With Rumors going around that Windows Blue will be coming around in Q3 of 2013, and Microsoft will stop accepting apps for windows 8 ,and they will not be working on Windows Blue, then this is one more hard blow to the developers face, when earlier Windows Phone 8 Os was released it was announced that the WP8 apps will not work on WP 7.5 Devices.
Seriously, Microsoft is this How you Support Developers ??
Now Coming Back to the Developer account Problem
Microsoft Says that the Inability to create a developer account is due to up-gradation from Windows 7 to Windows 8 Which is clearly not the case in my issue or many others across the forums. If their is no viable fix given by Microsoft to this issue sooner then this will seriously will be harming its own App Store.
In the Meantime i will be using some side-loading fix released by third party developers.
The Final Verdict is That if Microsoft Doesn't get its act together in due time, its going to lose many of its precious small time Windows store apps developers.