Assassins Creed is an immensely popular series of historical action-adventure open world stealth video games developed by Ubisoft. All Assassin's Creed fans now have a reason to be happy as Assassins Creed III has been announced and is going to launch on the 30th of October 2012. It will be the fifth major installment in the series and the third numbered title in the series.
Assassins Creed III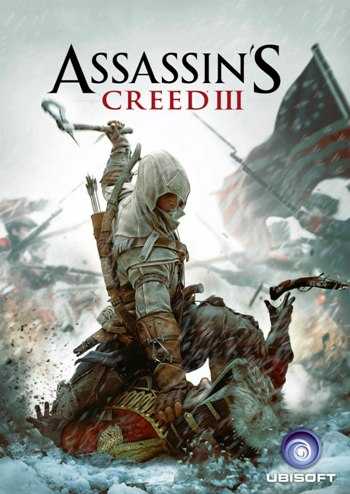 Assassin's Creed is set during American Revolution. As the Story of Ezio Auditore de Firenze  ended in AC:Revealations, this title will feature a new protagonist called Connor Kenway, whose birth name is Ratohnhaké:ton (pronounced Ra-tohn-ha-ke-ton).
Here is the official reveal trailer published by Ubisoft:
Premise:
The game is Set between the years 1753 and 1783. The war between the Assassins and the Templars has moved to Colonial America. The player takes on the role of a young, half-English, half-Mohawk man named Connor Kenway (also known by his birth name, Ratohnhakéton), who is drawn into the fight against tyranny when his home is attacked by colonists.
Over the course of the game, the player will encounter historical figures including George Washington, Benjamin Franklin, Thomas Jefferson, Charles Lee, Israel Putnam, General Lafayette, John Pitcairn, and William Prescott. The story will span 30 years of Connor's life. Boston and New York will be cities that you can explore with new quests and gameplay.
So Gamers, Get ready to enjoy another title in the Assassin's Creed Series. Lets wait for 30th October.