GizmoLord is glad enough to announce yet another contest – GizmoLord Giveaway Contest #5 where one of the winning members get an eBay.in gift voucher worth 550 Indian National Rupees (INR).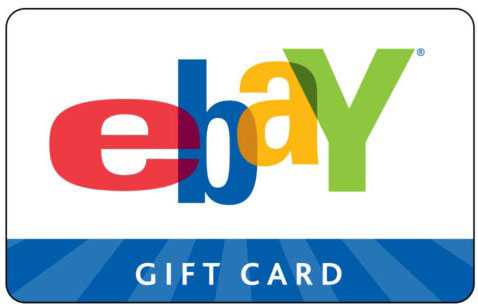 eBay is The World's Online Marketplace®, enabling trade on a local, national and international basis. With a diverse and passionate community of individuals and small businesses, eBay offers an online platform where millions of items are traded each day.
To enter into this contest all you have to do is login to the below provided portal and complete all the steps to validate your entry. Note that, all invalid entries are disqualified, so be true on what enter.
GizmoLord Giveaway Contest #5 – eBay.in Gift Voucher
Note: Giveaway ended.
Make sure you do not cheat by registering with fake accounts in perspective of winning this contest. All entries are recorded and monitored by the security system at GizmoLord. Defaulters will get a permanent ban if we track such activity and will be barred from entering any contests held at GizmoLord in future. Be honest and play safe.
Contest Validity and Declaration of Winner:
Starting from this article post date, the Contest will run till 23rd of May 2013 and the result will be declared on the same day.
Special considerations and special draw for members with better points collected up on Additional Tips/options in the portal.
We will email the contest winner as soon as the result is declared. The winning member will then need to provide his/her email address where the eBay.in gift voucher will be sent to.
Rules and Regulations:
1. Members should not make multiple accounts in view of cheating the contest to increase the winning chances. We track each member with respect to IP address and cookies.
2. The winning person is required to provide us with a valid email address to get the eBay.in gift voucher delivered. Please refrain from participating in the contest if you wish not to provide us with the email address.
We have some eBay.in laid rules and regulations for voucher usage as under:
The eBay.in e-Gift Voucher can only be redeemed on the eBay.in website.
e-Gift Vouchers cannot be used to purchase other e-Gift Vouchers.
You have to be registered on the eBay India site to be able to receive and use gift vouchers.
Each voucher is valid for only one single purchase.
Each voucher is valid up to a certain period, so be sure to use it within this period or else the voucher may expire.
So what are you waiting for? Participate in the GizmoLord Giveaway contest and grab this super awesome opportunity to grab a flat rate gift voucher of Rs 550 and a reason for you to shop online. We will be coming up with more such fabulous contests in coming months.