Lenovo has launched the World's Smallest Desktop PCs' in India namely Lenovo M72e and M92p Tiny, small in size, well really really small. This new innovative design is manufactured keeping in mind the smaller occupancy at the workplace (Office). Lenovo says, make the devices easy to hide, hang, and mount, which is valuable in offices where space is a constant concern.
Lenovo M72e and M92p Tiny: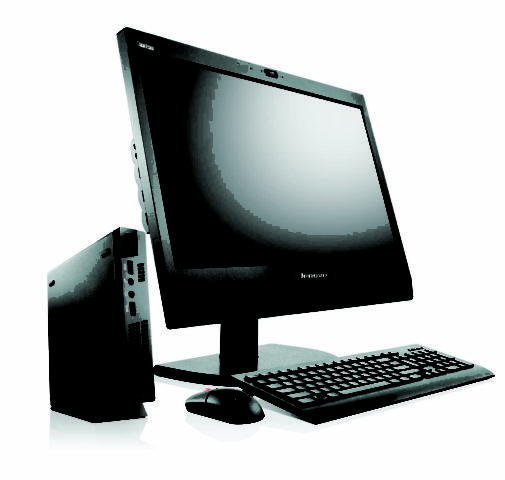 The Lenovo M72e and M92p Tiny may look small with respect to their size but is a great performer (width being smaller than the Golf ball). This well-constructed PC is not in the list of Low-end PC's especially the M92p, It packs an impressive 3rd gen Ivy Bridge with Intel vPro, inbuilt HD-graphics, some USB Ports(2.0 for M72e and 3.0 for M92p), and General Headphone Ports (3.5mm jack). Well, there is no Optical Drive in this product as you can figure that out from its extremely small size.
But this small beast offers to pair up as much as 4 display's at the same time which is quite impressive. Plus it offers you to choose between Normal HDD(1TB) or SSD (128GB for M92p), which determines the price eventually. The M72E and M92p are priced at Rs 23,500 and Rs 26,500 for the base variants, which includes an Intel Celeron Dual-Core processor, 2 GB of RAM, and a 320 GB hard disk.
Smallest Desktop PC
So at first, we mentioned this product as for Office, it is certainly not available for home users. Unless you have at least 50+ buyers patched up to get the PC in, you have no chance to grab this exclusive PC. It will be quite a disappointment for Home users of-course.
Check out the Torture test video uploaded by Lenovo Vision (Official Lenovo):
So what you guys think about this new extreme PC which is the smallest yet powerful in its term. Do you plan to grab this PC? Do let us know your opinions and reviews about this product via the comments below.