After Nokia Unveiled New Gen Phones at Global event in London in October, Nokia's Asha and WP7's phones were announced in India. The phones, Asha 200,201,300, and 303 runs on Symbian S40 operating software whereas the Lumia 710 and Lumia 800 run WP7(Mango). They are a crucial part of Nokia's strategy in India and African countries. While Asha 200 will be available from mid-December, Asha 300 will hit the Indian market in early January and The Lumia will be hitting Somewhere around this month.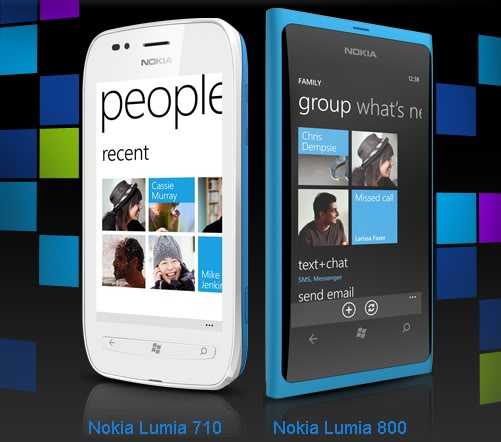 Speaking on the sidelines of the Nokia Strategy Sharing Summit 2011 here, Mehrotra said that Lumia has "great design and good package", especially in terms of social integration and user interface. Noting that pricing is yet to be decided for Lumia in India, he said the 710 models would be at relatively lower price points. Nokia and Microsoft had unveiled a strategic partnership in February this year.
"We expect to launch Lumia in the middle of December and things are on track. We will introduce two models, Lumia 800 and 710 in the Indian market."

-Vipul Mehrotra(Nokia's Director and Head of Smart Devices,India)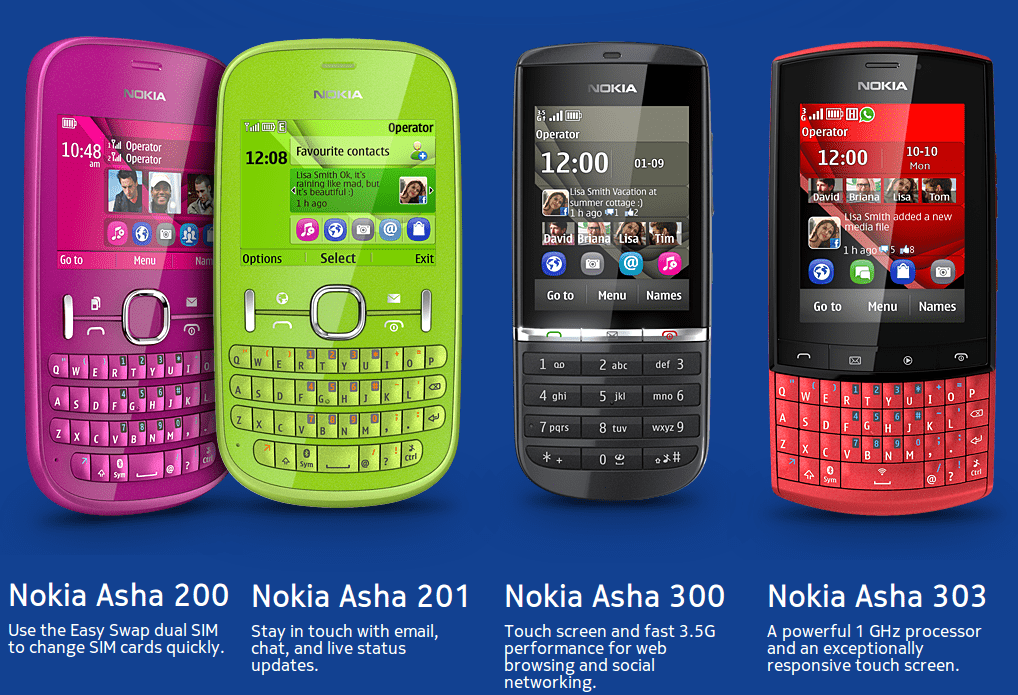 In markets like India, This dual SIM Handsets laden will take on the dual SIM offerings from players like Micromax, Lava, and G'Five all of which had over the course of the past few years managed to yank off a considerable share of the low-end market from Nokia and The WP7 Phones will fight along with the Mid-range Section.
"At Nokia, we strive to offer our consumers the best technology suited to them through affordable and relevant innovations. Nokia Asha 200 and Asha 300 will set new benchmarks in the mobile internet and music space. Nokia has been synonymous with digital music in this country. We have pioneered many initiatives in this space starting with pre-installed music, the launch of music albums on mobile phones, and then 'Nokia music unlimited' for our hi-end phones. Our latest offering on featured phones underscores our commitment to democratize music by taking it to the masses."

-D Shivakumar(Managing Director at Nokia, India)
Stay Tuned, The prices will be updated soon!!