OnePlus, the global technology brand, today, kicked off the third edition of its special campus connect program, the OnePlus Student Ambassador Program. With registrations going live today, the program offers students the opportunity to experience the OnePlus work culture and work values which can be incremental in building a foundation for their professional life.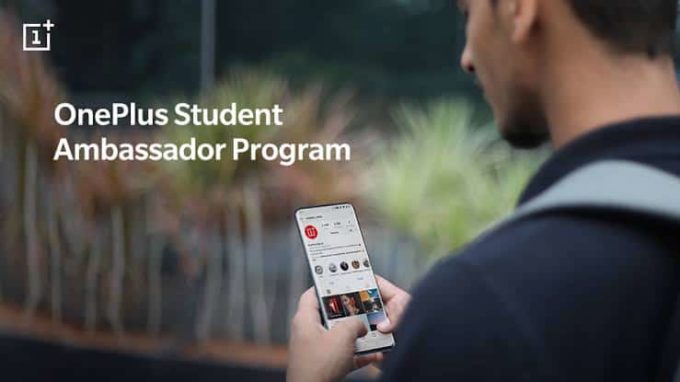 OnePlus Student Ambassador Program 2020
With the OnePlus Student Ambassador Program 2020, the company will select, recruit and activate a network of students across the top colleges in India who will be associated with OnePlus in predefined activities, for the purpose of providing them with a professional experience in collaboration with one of the fastest growing premium brands in India.
Speaking on the commencement of the third edition of the OnePlus Student Ambassador Program, Vikas Agarwal, General Manager, OnePlus India, said, "We are extremely thrilled with what our student ambassadors have achieved with us over the last two years. When we started this program, it was designed as a unique and important opportunity for students that wanted to do more and gain on-ground experience of marketing. Over 2018 and 2019, our student ambassadors have been offered better job opportunities later on and even entry into great educational institutions. We can't help but be proud of our student ambassadors and hope to continue this good work with the program this year."
The Student Ambassador program was a roaring success in 2019 with students creating content for and engaging directly with the brand from the most reputed institutes in the country. Within this 6 month tenure, the brand reached out to an ocean of talented young individuals through a strong and growing campus network. To see what happened with the Student Ambassador Program in 2019, click here.
Speaking on his experience, Sanyam Chugh, former OnePlus student ambassador, batch of 2019, said, " My journey as a OnePlus student ambassador has been nothing less than a dream. From single-handedly approaching media-houses for collaborations to being approached by a national-level publishing house, I have experienced it all. Being with OnePlus has taught me to take risks and not fear failure, helping me be unafraid of making new mistakes and learning not to repeat old ones. It has assured me that wherever I am going to be, I am going to keep the bar high and #NeverSettle."
Registrations for the program go live from 15 June 2020 and will be open until 5 July, 2020. The selection of ambassadors will be done on the basis of the team they want to be a part of which includes social media, community, and tech. A total of 30 ambassadors will be shortlisted from across the country for the program. Once shortlisted, the program will officially kick off on 15 August, 2020. This six month long program will reward the Ambassador with exclusive benefits and an opportunity to collaborate with OnePlus after successful completion of the OnePlus Student Ambassador program. Benefits include:
Holistic experience of campus marketing
A OnePlus 8 Series 5G device
Access to OnePlus exclusive launches and community events
A monthly stipend
OnePlus exclusive merchandise
A letter of recommendation from OnePlus on completion of the program
For more details on registrations for 2020 and the program, click here.
For regular updates on the program follow @oneplus_sap on Instagram.