Larger screen smartphone is the current trend of choices for smartphone users. Yes, the majority of smartphone manufacturers are developing bigger screen smartphones except Apple keeping the screen at 3.7-inch for several iPhone generations they have released. Manufacturers are pumping up the screen size to go up to 4-inch and beyond.
Samsung Galaxy Note 2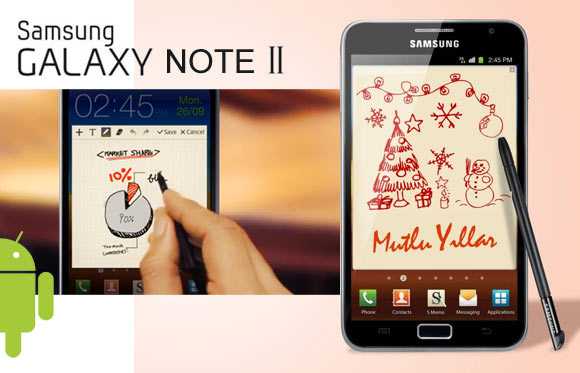 Samsung is the first manufacturer consider to have bigger screens for their smartphone ranges. Samsung has recently released its 4.8-inch Galaxy S-III and also makes the 5.2-inch Galaxy Note. Samsung aims at a bigger screen size for their smartphone and so might be the reason they are popular in the smartphone business.
Now that the 5.2-inch Samsung Galaxy Note is the current largest smartphone in the market, there are rumors that Samsung will be releasing an even bigger smartphone with respect to its current Galaxy Note! Isn't that a pretty surprise to the masses? Yes, it's definitely a boon to the Big Screen lovers – but as a daily user, one might not be so comfortable to hold this large smartphone for basic usage.
According to the Korean media, Samsung is planning to launch Samsung Galaxy Note 2 this coming October 2012 with a 5.5-inch screen making it the largest smartphone in the market. It is said to have a Quad-core processor and a 12 Megapixel camera running the latest Google developed Android 4.1 Jelly Bean Operating System (OS)
Samsung will unveil this Galaxy Note 2 during the IFA 2012, Consumer electronics show which is to be held in Berlin, Germany in late-August 2012.
Samsung Galaxy Note has already earned the title of Smartphone cum Tablet – "phablet" (A combination of Phone and tablet). The big screen indeed is great for watching video and browsing but isn't particularly convenient for holding in one hand, or against your face.
The competitors now will need to rethink this Big screen aspect for their smartphone releases so as to compete with the rapidly growing mobile manufacturing company – Samsung!
Let us know your views via comments below on the smartphone having a bigger screen a discomfort or a boon to users? :)