So, don't you want a premium smart TV with all the latest technologies which makes your TV viewing experience extremely fun. I bet you know about so many smart-TVs coming with different features like get socialized with your Facebook and twitter account while watching TV, browse the internet, play games, stream YouTube videos etc.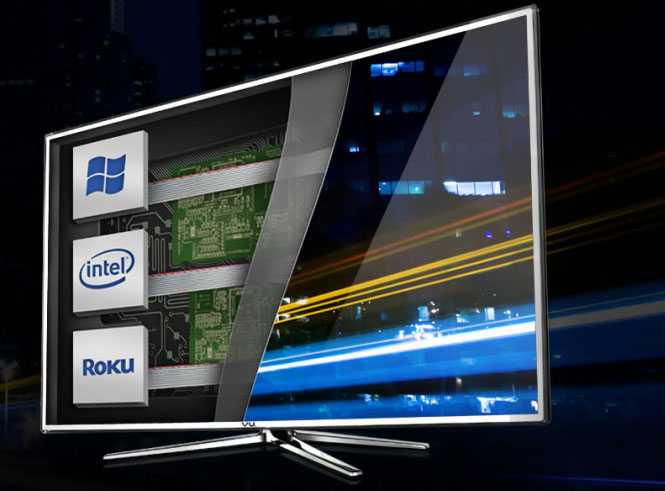 Smart-TVs like Samsung Smart-TVs, Sony Smart-TVs are giving you great TV viewing and internet usage experience but you can only do it online. You can't store the videos, photos and games in these TVs.
VU Super TV
With VU Super TV you can multiply your TV viewing experience. Unlike other Smart-TVs it has all the features but it offers you something extra. This TV comes with 500GB storage space which is upgradable to 1TB. You can store all your favorite movies, photos and games and enjoy them with or without internet.
VU Super TV runs Windows 8 OS which makes the navigation of the tasks while watching TV very easy, makes the TV interface more dynamic and helps you to access all Windows services. Again it is powered by a third generation Intel Core i3 processor which makes the processing speed of different tasks in this super-TV faster.
Its DDR3 2GB RAM makes the multi-tasking experience more flexible.You can easily switch between different operations while watching TV. For example, you can download a game, tweet about what you watching, update your Facebook status while watching TV, Also, this 2GB RAM is upgradable to 4GB.
VU Super TV is integrated with Intel HD graphics, which makes the TV viewing experience more lively. You can stream 1080p HD videos, play high quality games and watch HDTV channels. It is also integrated with 10/100/1000 Mbps LAN so that you can enjoy all the services with a better internet connectivity.
Again the whole TV package includes a wireless keyboard with a touchpad mouse. You can easily type and share with the keyboard and hover with the touchpad mouse to open new links, download and all, like you do with your PC's keyboard and mouse. This Super-TV comes with variable sizes like 32, 40, 42, 50, 55 and 65 inches.
This is the only TV with Intel processor platform. You can upgrade the hardware and software of this TV whenever it needed and enjoy the better and upgraded services time to time. VU TV can be purchased from Amazon, Flipkart, Snapdeal and offline stores across India.
So, what do you think about this Super-TV? What score will you give this TV in a scale of 10? Let us know by posting a comment below.