Every music lovers will love to have a stereophonic headphone with Supreme Sound which delivers Attacking Bass, Natural Vocals and Precision Highs along with a Style statement design. Skullcandy earphones are one such kind unique, Supreme sound performing with a blend of modern style statement.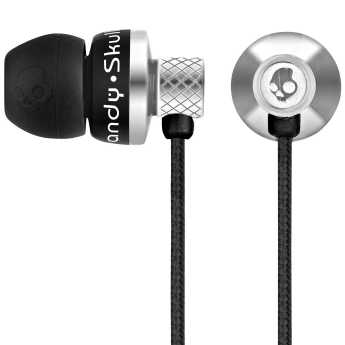 GizmoLord is back again with Contest #2 where we will be giving a unit of skullcandy S2TTCB-047 earphone to one of our members via this contest. All you have to do is follow the below mentioned procedure:
Procedure to take part in Skullcandy Contest:
1. Like our Official Facebook Page
2. Follow our Official Twitter Page
3. Make a post in the contest thread in forum mentioning why you would like to have this uni-designed earphones from skullcandy.
Additional Tips for increasing the chances of Winning the Contest:
1. Post this article link on your Facebook Profile with privacy of the post set to "Public" so that we can view and verify the submission.
2. Tweet this article with hashtag (#) as "gizmolord" and also mentioning Gizmo_Lord official twitter page. This is how the hashtag will look like: #gizmolord. Make sure your tweets are publicly visible and aren't set to private or locked.
3. If you have a personal blog, you can post an article mentioning about this contest and providing with a link to this article.
Contest Validity and Declaration of Winner

:

Starting from this article post date, the Contest will run until 14th of August 2012 and the result will be declared on the next consecutive day i.e. 15th of August 2012 which also marks as Independence day in India. It would be a great honor for the GizmoLord Team to announce the winner on this auspicious day.

The Result will be on lucky draw basis where we will be using random.org

We will email the contest winner as soon as the result is declared. The winning member will then need to provide his/her residence address where the Skullcandy S2TTCB-047 Earphones will be shipped to.
Rules and Regulations

:

1. Members should not make multiple accounts in forum in view of cheating the contest to increase the winning chances. We track each member with respect to IP address and cookies.

2. The winning person is required to provide us with the address to get the Skullcandy S2TTCB-047 Earphones delivered. Please refrain from participating in the contest if you wish not to provide us with the residence address.

3. All the members participating in the forum should update their Facebook and Twitter profile field mandatory in the Forum Profile section.

So what are you waiting for? Participate in the Contest and grab this super awesome high valued Skullcandy S2TTCB-047 and enjoy the Music with great musical experience. We will be coming up with more such fabulous contests in coming months.