Windows 8 is still being worked upon! Now that Microsoft is getting feedback directly from the customers, there are numerous improvements that have taken place after the beta, and many more are coming. Read on to find out what's in the post-beta builds.
Windows 8
There is a lot of changes! I don't know from where to start.
OK, so let's start from the SKUs, which many of you know as 'editions'. Before I begin, please note that this stuff is still preliminary, and is likely to change in the future. A famous SKU is 'Professional'. The name of this SKU has changed from 'Professional' to 'Pro' in Windows 8.

The 'puzzle' wallpaper is back for some builds but that's temporary. Basically, they've merged the beta milestone with Milestone 3, that's why many temporary things from M3 are back. This SKU is without the Media Center. It allows users to upgrade to a newer SKU too, using the improved Windows Anytime Upgrade.
Windows To Go, the tool, which allows you to make bootable USB disks containing a "portable installation" of Windows 8, is back in these newer builds. The Windows Developer Preview Bootscreen is temporarily back. This SKU uses the same EULA that Milestone 3 does, however, that's again temporary. The Start Screen looks like this, by default in the Pro SKU: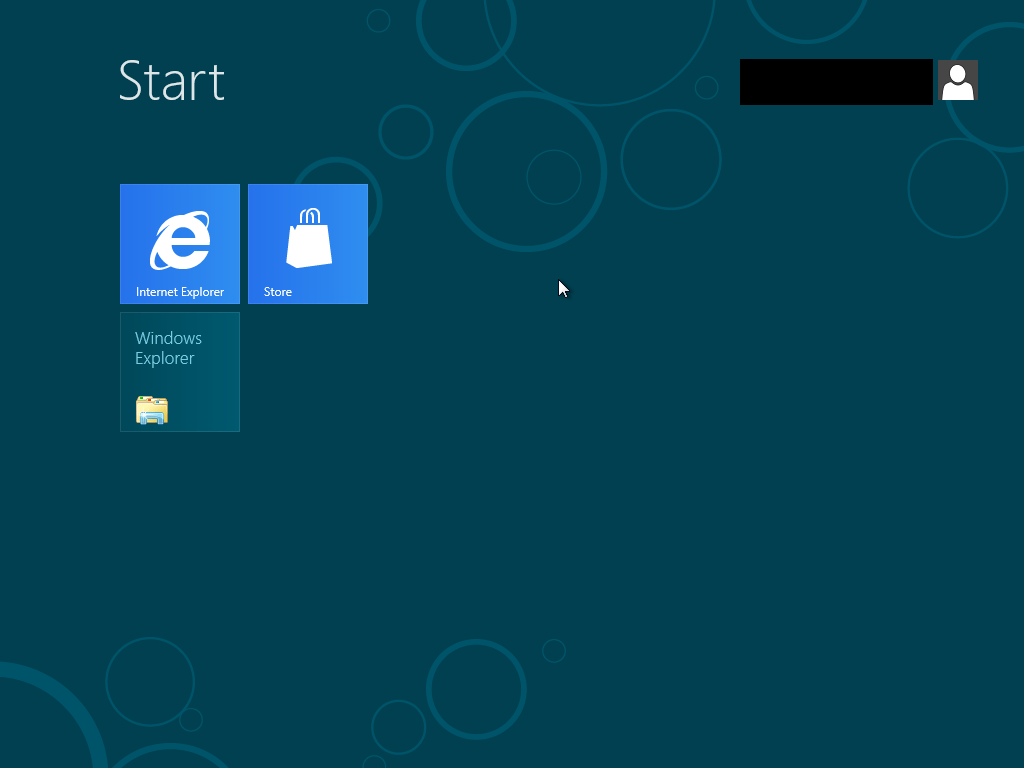 You can see that Windows Anytime Upgrade is present in All Apps view.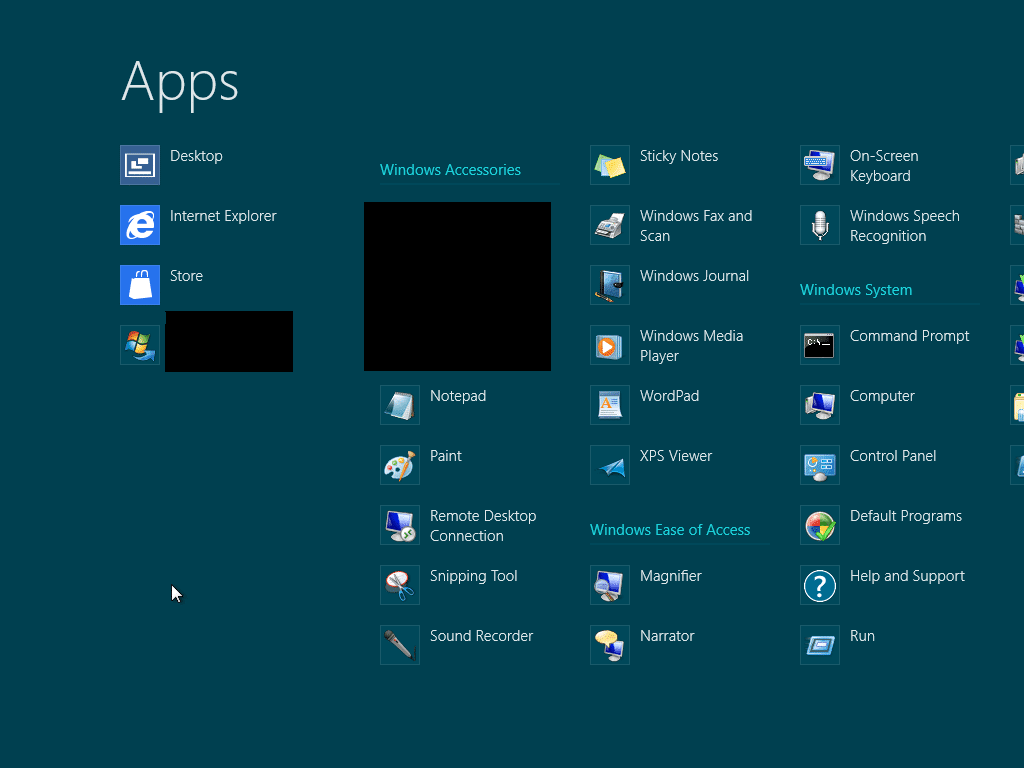 The System Info and the watermark, both show 'Windows 8 Pro' as the SKU. Also, the Windows logo is still the old one. This will be changed soon.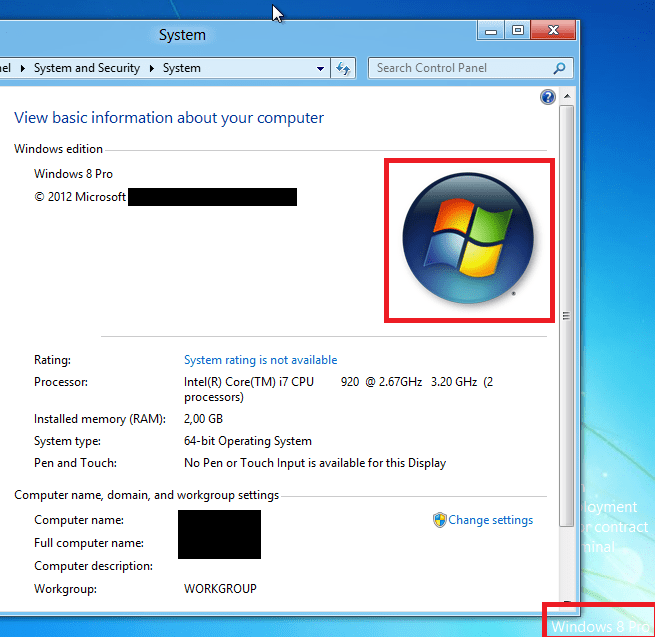 Now, we come to another SKU. This one is "ProfessionalWMC". Basically, it's that same one with Windows Media Center included. However, the branding on the build is strange. It says 'Pro Pack'. Similar is the case with 'Home' and 'Home Pack'. A new thing that's present is Family Safety. It's actually a Windows Live Essentials component which has been integrated into Windows 8. Both Storage Spaces, and Windows To Go is present. This is the new interface of Windows Anytime Upgrade that you see when upgrading from Professional to ProfessionalWMC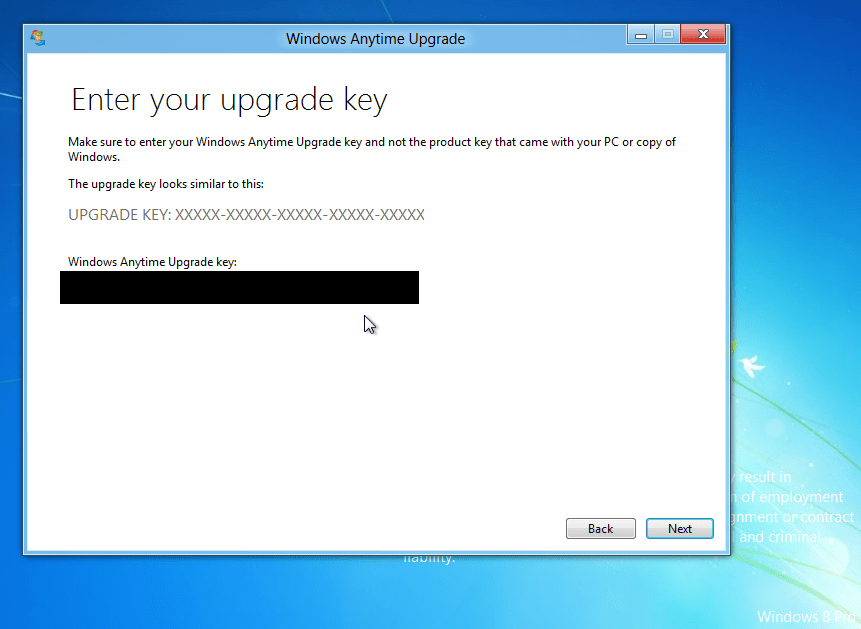 Then, it shows you the license terms, with the text, 'Make our lawyers happy' and all stuff.
The license terms are just a placeholder currently for this SKU, Microsoft is working on them.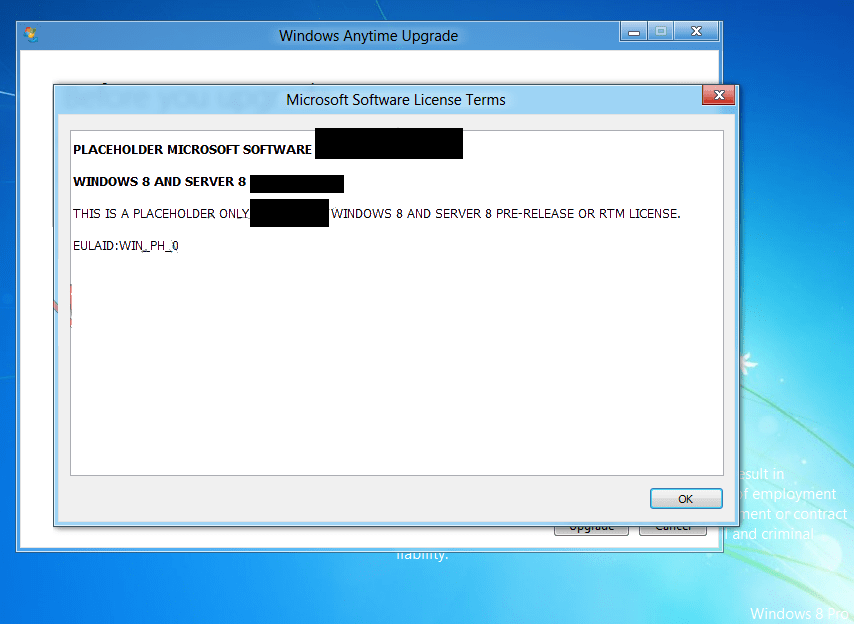 Upgrade in progress: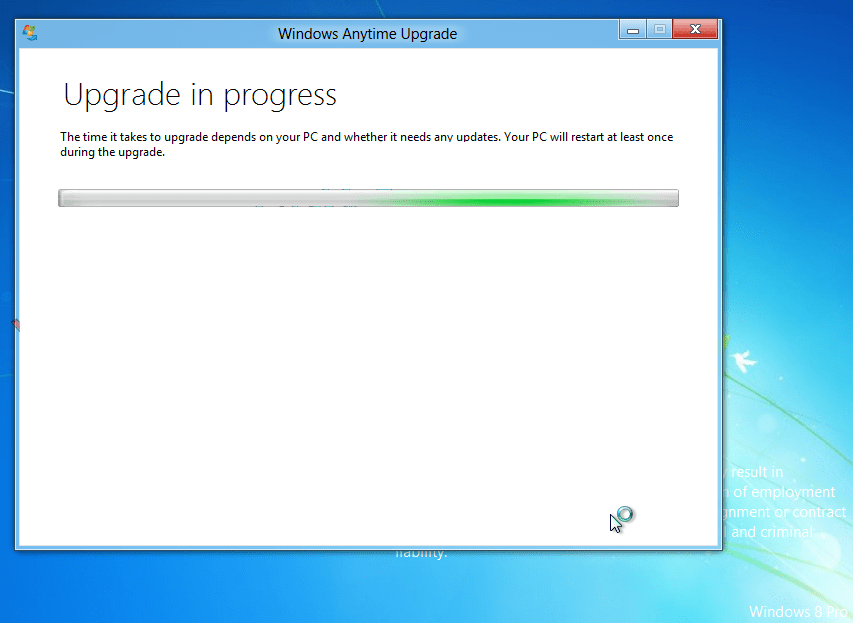 Upgrade finalizing during restart: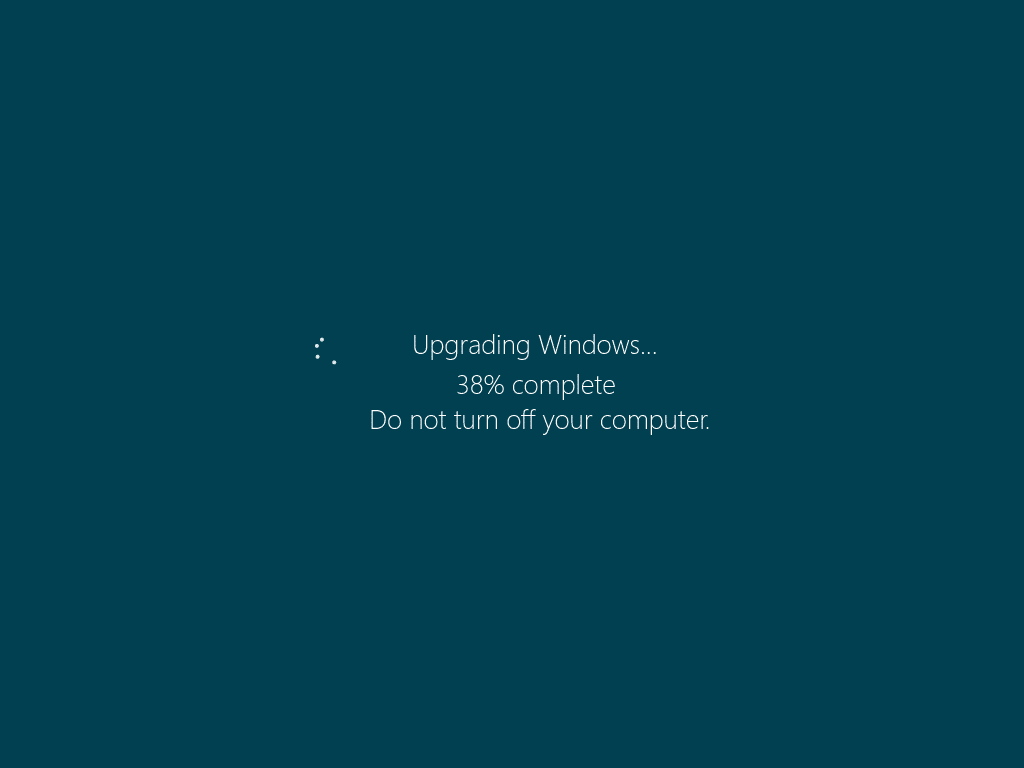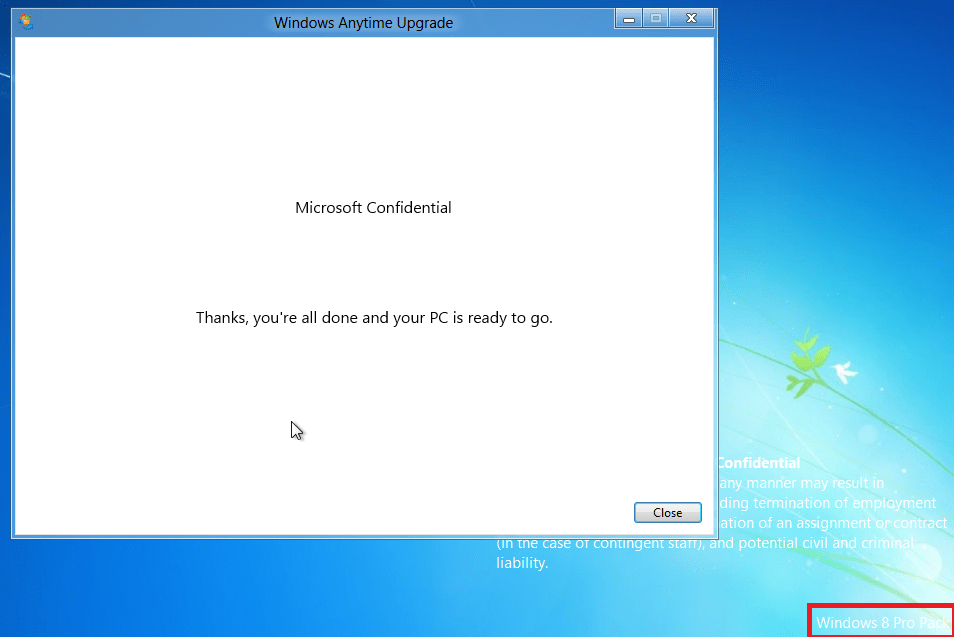 The Start Screen has 'Windows Media Center'. However, Windows Anytime Upgrade is not present. This means that presently Pro Pack is the highest SKU. So, Ultimate might not be there, and it's likely that Pro Pack is renamed to Pro Plus and it might replace Ultimate.
The Windows Logo is not present in the System Properties page, unlike Pro. Windows To Go and Family Safety are present in this SKU. Note: This build is from 831x series.
Another strange SKU is there, which is called 'CoreCountrySpecific' branded as 'Windows 8 for China'. It is basically a cheaper version for China, to prevent Chinese counterfeits. :P The winmain lab presently has only this one. Here's a screenshot from installation: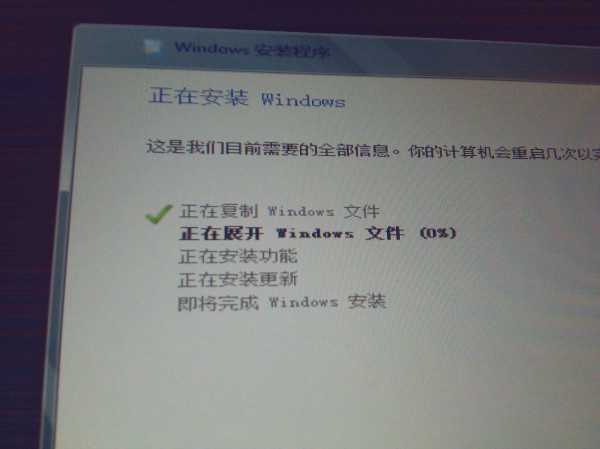 Only the Chinese ISO seems to install. While trying the English one, you'll face a BSOD saying 'bad MUI' or something. Nothing much special was noticed in this SKU, but it is still too early, and ofcourse, I can't understand Chinese. :D
Nothing is pre-pinned in the taskbar, a setup for Language Packs is present, but those are available for download only on Microsoft's internal server, so, couldn't test that one. Media Center is not present. As you can see, the wallpaper is corrupt.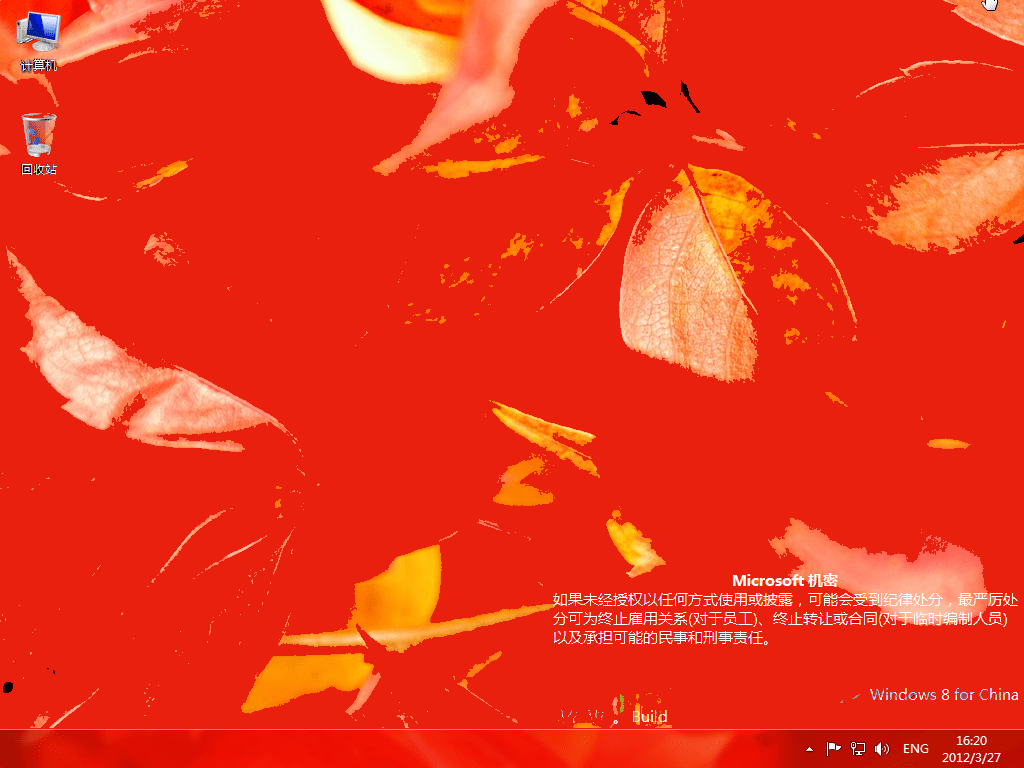 In this build, (Build 8312), the ribbon has been revised greatly. It has been metrofied to a great extent. See this: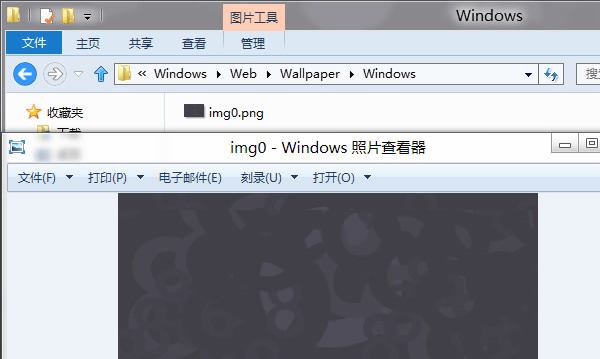 As you can see, the back button is also changed.
Overall, MANY changes have been made since the beta. Stay tuned, much more interesting stuff coming soon!