When it comes to music and innovation, Sony Corporation has its own identity and mark in the consumer market. With the latest introduction of their bluetooth headset SBH series out there in the market, we could say that Sony has again provided consumers with a vast choice over quality, music and innovation. We recently got hold over Sony's Stereo Bluetooth Headset SBH50 and thought why not review the product in detail for our readers with our detailed analysis for over a month usage of the product.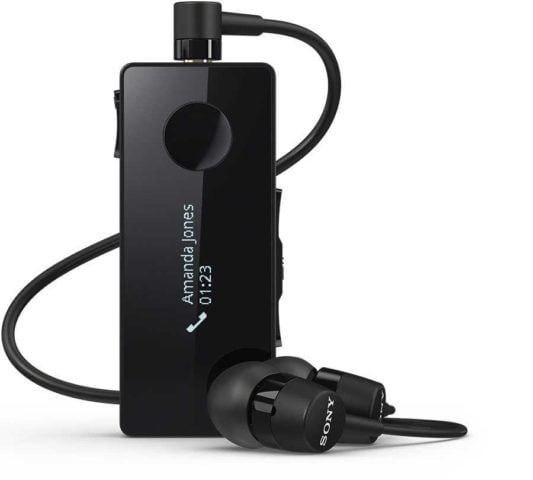 Sony Stereo Bluetooth Headset SBH50 is simply the smart one targeted to the smart audience and majorly dedicated to the Google Android smartphone users. It gives the user the best sound and provides smart wireless freedom. With features such as NFC support, OLED display, dedicated buttons, inbuilt FM Radio, Multipoint connectivity, and much more, this product is simply to be termed as Sony's own innovation over design, features, and quality.
Design
If we go back and see the design of Sony's Stereo Bluetooth Headset SBH20, it was something like of an Apple iPod shuffle. There were a lot discussion thrown out for Sony Corporation for copying likes of Apple products. Here is a sneak view of the said Sony Bluetooth Headset SBH20 which unfortunately was somewhat similar to the design of Apple's iPod shuffle in terms of form factor and other similar details: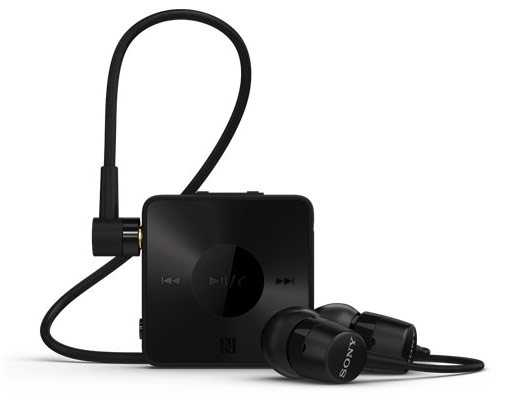 Sony's Stereo Bluetooth Headset SBH50 stands out to be really unique and futuristic. The bar shaped design with a sleek look and OLED bright display makes it really attractive for any viewers at first look. The dimension of Sony SBH50 is 58 x 24 x 8 mm (not including clip and keys) and it weighs just 15.8 grams. The device powers an OLED Display of 128 x 36 pixels. This OLED Display gathers the attention of watchers with its bright display and clear text view. The device has got dedicated buttons for various functions as follows: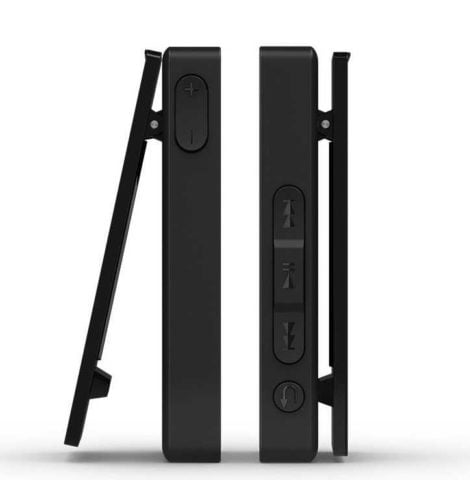 Play/Pause button: This button acts as one touch play/pause a music track and also used as a selection key for other settings.
Power key: A dedicated power key is provided to switch ON/OFF the device.
Volume keys: As the name suggests, the volume keys (volume up and volume down) is provided to control the music output volume.
Back key: This key is used majorly to go to the settings of the device and control over the features of the device. This key is also used for going back to any selection made.
All these keys are positioned in a manner which we felt really comfortable to deal with.
Packaging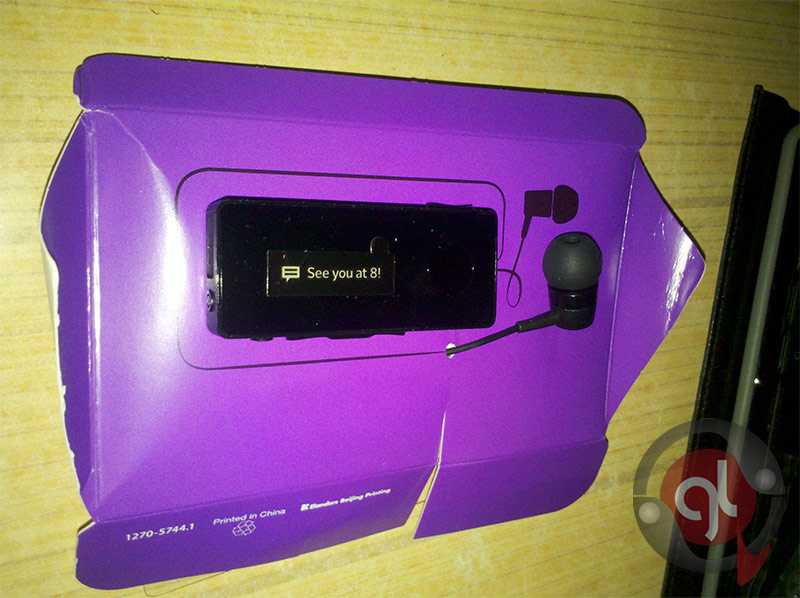 The factory packaging of Sony Stereo Bluetooth Headset SBH50 is perfect with its unique look and feel. While opening the package we ruined the box and thus we will refrain from providing you with a preview of the same. Inside the box you will find the Sony Stereo Bluetooth Headset SBH50 device, 2 extra pair of earbuds, Charger and the operating manual. The extra pair of earbuds are having the same quality, look and feel of that of the Sony Xperia Smartphone earphones.
Features
Sony Stereo Bluetooth Headset SBH50 features a multipoint connectivity which will help you to connect your SBH50 with any device that supports Bluetooth audio streaming including Laptops, Tablets and Smartphones. This wireless headset can easily be connected to 2 smartphones or other devices at the same time.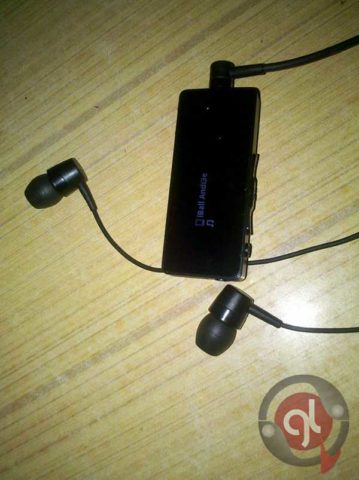 A built in FM radio is provided with this device which lets you enjoy real-time entertainment without consuming the phone battery. NFC is one of the coolest feature provided with this Bluetooth headset where you just have to touch once to pair your smartphone with your wireless headset. If the devices have been disconnected, touch once to re-connect. NFC is pure magic. NFC feature will work only with NFC enabled smartphones or devices. If your smartphone doesn't support NFC, the standard Bluetooth pairing will be used.
With dedicated android app for Sony Stereo Bluetooth Headset SBH50 which can be downloaded from Google Playstore absolutely free, you will be able to browse call logs, read text notifications and messages in an easy-to-read OLED display. Its a Multi-compatible device which means you can easily use the Stereo Bluetooth Headset SBH50 with any device that supports standard Bluetooth audio streaming. The device also features Text to speech technology via the use of the dedicated android app for this device as provided above. With Text to speech, your messages are read to you in a clear and crisp female/male voice.
Key features for Sony Stereo Bluetooth Headset SBH50
Bluetooth 3.0, HFP v1.6, A2DP v1.2, AVRCP v1.4
Multipoint connectivity – pair up to 2 devices simultaneously
NFC one touch pairing
FM radio with Radio Data System
OLED Display 128 x 36 pixels
App extension available on Google Play – browse call logs, view notifications and read messages on OLED Display
Remote Control functions: Power, Answer/End call, Play/ Pause music, Next/Previous tack, Volume Up/Down, Menu/Back
Weight: 15 grams
Music playback time: 10 hours
Talk time: Up to 8 hours
Standby time: up to 400 hours
Dimensions: 58.2 x 26 x 13 mm (not including clip and keys)
Available in Black and White (including three pairs of ear buds in different sizes)
Sound Quality
The Sound Quality of Sony Stereo Bluetooth Headset SBH50 is its key feature. The sharp, crisp, clear and loud with auto tuning of the effects with respect to the song nature is what stands out to be the best feature and quality output from Sony SBH50. We were really amazed with the sound output of this pretty nice wireless headset from Sony. The inbuilt mic captures the sound without any surround disturbance and delivers a good experience with its noise cancellation feature. We weren't at all disappointed with any aspect of the sound output. This wireless device impressed us with its clear and true sound output.
Battery Capacity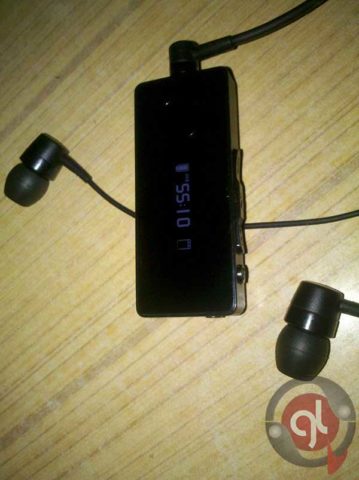 Sony Stereo Bluetooth Headset SBH50 has a 115 mAh of battery which can easily work up to 400 hours in stand by time, and up to 8 hours in both Talk time and Stream time. We actually did experience near about 8 hours playback time with this device. The battery can be recharged via micro-USB supporting charger provided with the device. The SBH50 is much better than the SBH20 on all the aspects, whether we compare it with its design or whether with features.
Pricing
Sony hasn't piled on features at the expense of quality, it is available at just £59.99 and available in two color variants: black and white. We searched over many popular online shopping portals for the availability of this Sony SBH50 product but couldn't find it anywhere except the official Sony Xperia Store, MobileFun and Amazon. The device comes with a 6 month manufacturer limited warranty.
Verdict
We definitely would give it a green signal for those who wish to have a wireless headset with no compromise over quality and performance. The pricing too is economical to what it offers. And to the advantage, it is manufactured by Sony which is a well known brand worldwide.
Test Note:
We tested this product with Samsung Galaxy S4 I9505 smartphone.
Sony Stereo Bluetooth Headset SBH50 - Review - GizmoLord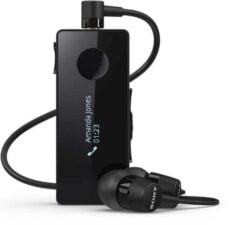 Sony Stereo Bluetooth Headset SBH50 is simply the smart one targeted to the smart audience and majorly dedicated to the Google Android smartphone users.
Product Brand: Sony
Product Currency: INR
Product Price: 4600
Product In-Stock: InStock