Display is one of the most important feature of any smartphone, especially the complete touchscreen ones, with on-screen or capacitive buttons, because that's the only way we can communicate with the phone and that's the only place where we can see whatever is happening on our device. Hence protecting this valuable piece of your phone becomes a priority. The screen, though made of glass (as opposed to plastic made resistive ones which were notorious for having scratches) is still prone to abrasion from our day to day usage and the glass screens are much more costly.
One scratch can turn your beautiful looking gorgeous display into something hideous. That's why now a days scratch guards have become more important, whenever one buys a phone, the first thing a person will buy is scratch guard for his/her precious device. There are many brands of scratch guards available in the market, but some really stand out, cause they provide something more, some unique than just a "scratch guard".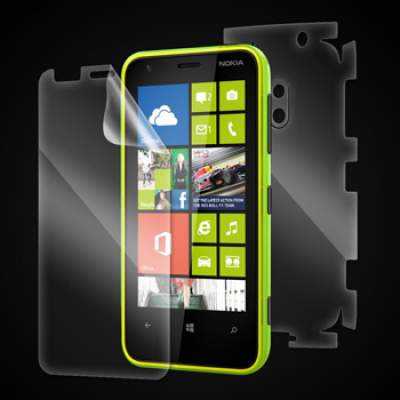 Gadget Shieldz Total Body Protector
Today we are going to look into one such product by Gadget Shieldz. The Gadget Shieldz Total Body Protector for Nokia Lumia 620. Yes it's a full body protector, not just a scratch guard for the display. Gadget Shieldz has smartly introduced this product because they know; any consumer will buy a body cover to protect their phones body along with a display scratch guard.
Now there are some people who hate body covers and like to use their phones the way they are built, naked and not worry too much about the body scratches. Then there are some who though like to use their phone naked but are afraid of the scratches and hence forcefully have to use a body cover. This full body cover by Gadget Shieldz is exactly made for that kind of audience. Who want to use their devices in full glory, without having to worry about scratch damage.
Let's look at some of the features for this scratch guard and see how they stand up against our review.
Features

Scratchproofs the entire device including the screen
Unique iHeal™ technology self-repairs scratches
Virtually invisible after application
Made from a clear, military grade film
Custom cut to for each device for easy application
Removes without leaving any residue
Enhanced Air Release (EAR Technology)
Design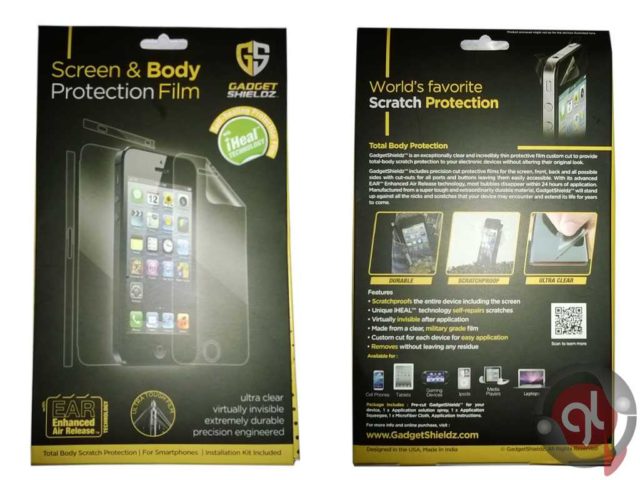 Each and every body protector from Gadget Shieldz is precision cut to custom fit your phone and covers the phones each and every corner while leaving all your ports and hardware keys totally accessible. The thin (0.2 mm) transparent film protects your device without altering its shape and size in anyway. Owning to this thinness the protectors sits virtually invisible to your eyes giving you an unobstructed view of your display as well as of your complete phone.
The most interesting part of the protector that I like was the EAR or Enhanced Air Release Technology that the protector uses to remove any extra bubbles that might have been left behind after the application. Though the process is slow, it takes about 2-3 days for bubbles to clear up but it's completely worth it as opposed to not having the bubbles completely go away.
Quality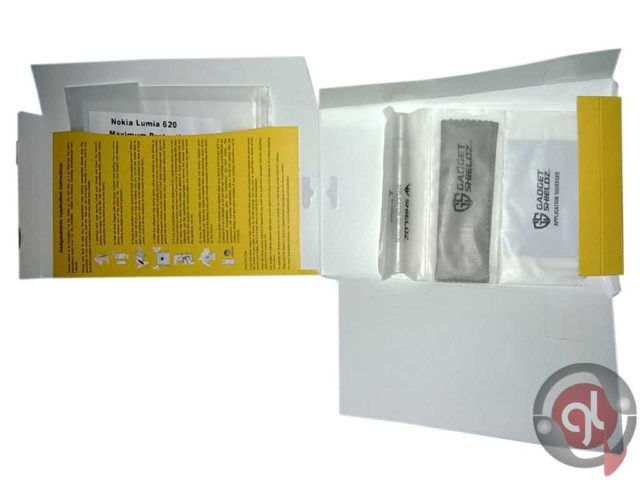 While 0.2mm thinness is good for viewing and providing clear view by being virtually invisible, but it also draws a thin line between visual and performance, the more thin the scratch guard, the more prone it is to deep scratches. Well Gadget Shieldz has worked on this since the beginning and hence this protector is manufactured from a military grade film, which is said to offer unmatched abrasion resistance from the daily wear and tear.
There is no exact info on what exactly the military grade stands for and how it is better than the ones that are offered by their competitors. But was enough to convince us to give it a try. Along with the military grade film, Gadget Shieldz protectors are also said to come with the revolutionary iHeal Technology that can repair some if not all of the minor scratches automatically. I have yet to encounter such condition but on the other side I did find the protector to be pretty tough as opposed to the one I was using before, being a rough user I have a fair experience in scratch guards, and this one comes easily in the top 5 that I have used till now.
Packaging and Box Contents
The packet comes in somewhat slim pyramidal shape, carrying the Gadget Shieldz iconic black and yellow colours, completely made of cardboard, which give it a kind of a neat look and sturdy design. The box contains everything you will ever need to apply the scratch guard, the contents are mentioned below.
Scratch Guard: The scratch guard or the protector comes in two parts the front one for the display and back one for the rest of the body.
A Microfiber Cloth: For cleaning the surface of the phone from any dirt or lint particles before applying the protector.
An Application Solution: It's a liquid solution that helps the scratch guard to stay on place, while at the same time providing an extra layer of cleaning and removing particles that might have been missed by the microfiber cloth. The solution comes is a pen sized spray for easy application.
An Application Squeegee: It's a thin rectangular piece of plastic that is used to remove the bubbles and push out any extra liquid from underneath the protector after it is applied.
Ease of Application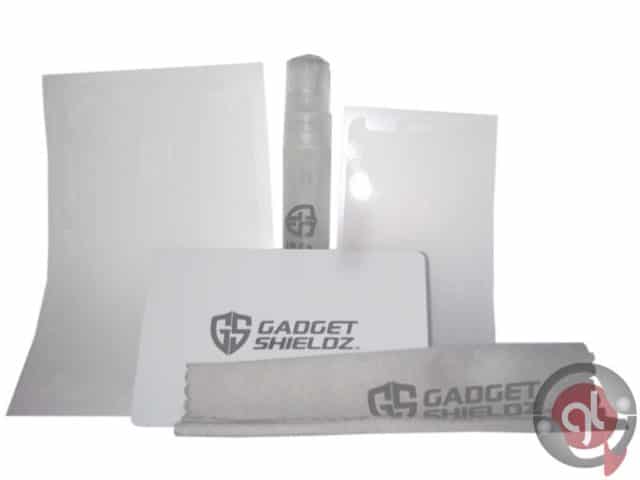 Since this is complete body protector and not just a display scratch guard, chances are; the untrained hands will make some mistakes which might prove disastrous. The complete visual of the scratch guard as well as your phone will look messy if the film is not set perfectly, plus the addition of bubbles and dust particles will make it more worse, along with the tools, Gadget Shieldz have made sure to provide you with step by step, easy to understand instructions.
These instructions are crystal clear and even a novice can perfectly set the protector even if he/she is doing it for first time. The instructions though clear but are lengthy to read, so make sure you read them thoroughly at first and then follow them again one by one.
Verdict
Hands down this is one of the best screen protectors that I have used, the military grade film combined with iHeal and EAR technologies makes this protector best of bests that market has to offer. I am totally convinced by its toughness and pretty sure will be picking up Gadget Shieldz protectors for rest of my devices as well. But there is always the other side of the coin, same is can be said with this protector, though this is a great one, but I still found the finish to be bit rubbery, while that is okay with the rest of the body as it provides a firm grip, but same on the display is bit of let-down.
The display part also seem to be a bit of finger print magnet, though they are visible only if you look from a certain angle, but sometimes that's the exact angle you are looking at, still just a wipe of your shirt or pant is all it needs to get the rid of those prints which is kind a great when you don't have the microfiber cloth handy. This complete body protector for Nokia Lumia 620 from Gadget Shieldz easily deserves 4.5 out of 5 on my rating completely satisfying all of my requirements.
You may purchase Gadget Shieldz Total Body Protector for Nokia Lumia 620 from the official Gadget Shieldz website and from other well known online shopping sites such as Flipkart, Snapdeal, and Amazon.
Disclaimer: – Currently the installation kit (solution, squeegee and the microfibre cloth) is not provided with the pack and comes only with the Protector, but GadgetShieldz are in the process to introduce it soon.
Gadget Shieldz Total Body Protector for Nokia Lumia 620 - Review - GizmoLord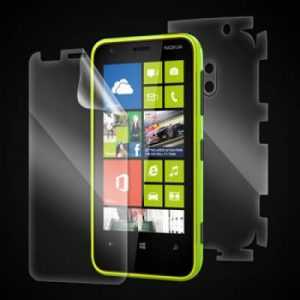 Today we are going to look into one such product by Gadget Shieldz. The Gadget Shieldz Total Body Protector for Nokia Lumia 620.
Product Brand: Gadget Shieldz
Product Currency: INR
Product Price: 499
Product In-Stock: InStock