Windows Phone till now is said to be the safest mobile OS on the planet, with absolutely zero virus and malware attached to it. Not even hacked XAPs could be installed preventing any issues arising out of side loading of apps. Microsoft Store is the only place from where one can install any apps, no side loading allowed, though you can still put your XAP's on a memory card and install an app. But still the system checks the integrity of that App against that of on the Store, if something different is found, the OS, doesn't allow its installation citing "incompatible apps", you can't even install an app of previous version.
Windows Phone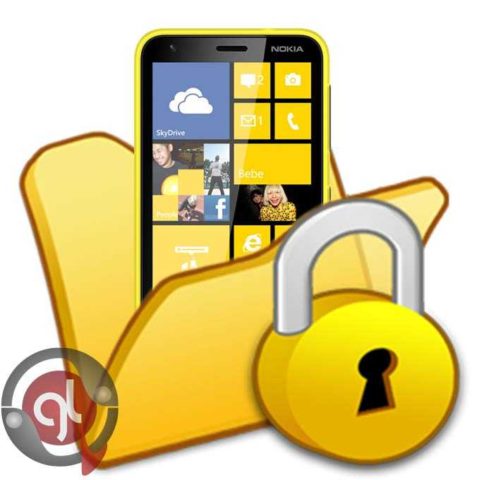 Along with this any app submitted to the Store is personally checked thoroughly by Microsoft and is rejected if any suspecting activity is found, which is reported to developer and is asked to remove. This ensure that maximum security level is reached and that the end user and the entire eco system is totally virus and malware free.
To top it all Windows Phone 8 has a new feather attached to its cap, WP8 was awarded with FIPS 140-2 Certification which include a total of 9 cryptographic certificates (listed below).
Kernel Mode Cryptographic Primitives Library (CNG.SYS)

Cryptographic Primitives Library (BCRYPTPRIMITIVES.DLL)

Enhanced DSS and Diffie-Hellman Cryptographic Provider (DSSENH.DLL)

Enhanced Cryptographic Provider (RSAENH.DLL)

Boot Manager

BitLocker Windows OS Loader (WINLOAD)

Code Integrity (CI.DLL)

BitLocker Windows Resume (WINRESUME)

BitLocker Dump Filter (DUMPFVE.SYS)
FIPS 140-2 (Federal Information Processing Standard (FIPS) Publication 140-2), is a U.S. government security standard used to accredit the cryptographic algorithms that protect sensitive data inside products like smartphones. With the combination of UEFI Firmware based Hardware, Trusted Boot Chain, Code signing, Microsoft Certified Hardware and TPM 2.0 chip and 128 bit encrypted algorithm (Follow the link below for more details of each of these), the entire Windows Phone eco system becomes a complete fortress. Users of Windows Phone can breathe a sigh of relief that their sensitive private data is safe on their phones.