Don't live in the States? No deal.
Deal. You don't any longer have to be living in the U.S., to view your favorite Television shows on ABC.com, access the popular Internet Radio service Pandora, watch Star Wars and other cool stuff only available to U.S. citizens.
UnoDNS by UnoTelly
Recently, I've got to try out a DNS service from UnoTelly, called UnoDNS. It is more than just a DNS server. UnoDNS by UnoTelly lets you access Netflix, Hulu and other worldwide channels, be it to stream video or music only for US people, in any part of the world. I did a couple of tests with it. When I choose a new DNS service, the first I check is the packet loss.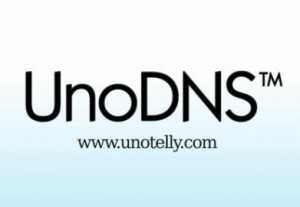 I'm India based, just in case you wanna' know. And with my default DNS, the speedtest.net website reports a Ping of ~260 ms. With UnoDNS, surprisingly, it shrunk down to a modest 42 ms. Not any difference would that make in the actual internet speed, but it does matter a lot in few scenarios.
Ease to Set Up
It is fairly easy to set up UnoTelly services if you're on a Windows PC. Their website has some illustrations for Windows XP, Vista, 7 and 8 users, which will help you quite effortlessly set it up and enjoy free streaming within no time. On a Mac, however, it is a bit more complicated.
If you're on a dynamic IP address, it might irritate you a bit, since you need to update your IP address every session. Fortunately, UnoTelly provides you a UnoHelper utility for Windows, which will save you from having to update it every now and then and automate the process.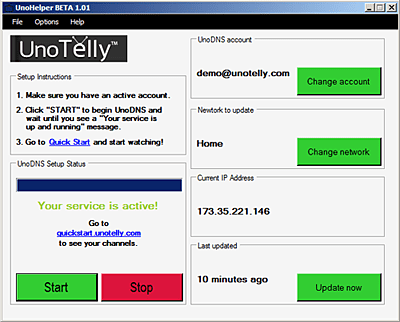 Reliability
UnoDNS is available across the globe in almost all countries over six continents, so you can very well enjoy it all, unless of course, you're in Antarctica. :D It tricks the website easily into thinking you're from US, and I've never had any hiccups yet. All of the many services listed on their website actually work!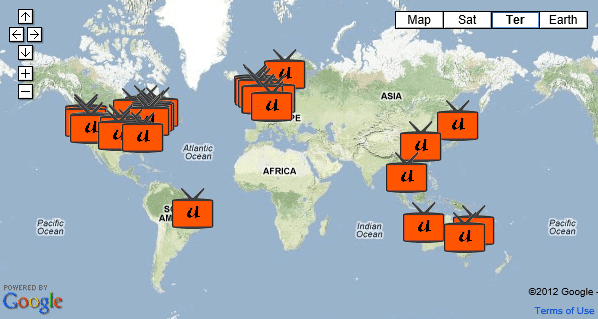 VPN and Proxy servers are like huge nets which capture all the fish in the sea, including those you need, and those you don't. However, this is a slow process and there's a lot of latency since the net is fixed at one place. UnoDNS however, is a laser controlled moving net, which traps only the fish you need and lets others through.
Performance
UnoDNS is remarkable at speeds. You'll never expect the speed you get on UnoDNS in a proxy, and if at all you would, you'd just be deluding yourselves. Not a single bit per second was less than my normal speed, which is uncommon. Basically, instead of re-routing the connection through a VPN, UnoTelly employs an algorithm which let's you browser with practically ZERO speed loss, since there's no middle man (machine). If you have a speed of 3.18 Mbps on a proxy, you'll have ~16.92 Mbps on UnoDNS, provided your ISP doesn't restrict it.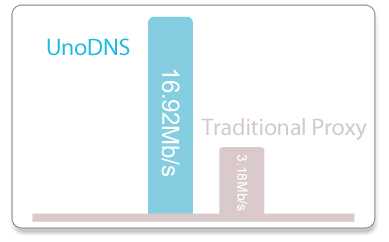 Platform Compatibility
Gaining content freedom is useful only when you can gain it on a large number of devices. If you have a device with a changeable DNS server, your device is compatible. In short, ANYONE with an internet connection can use UnoDNS, whether you want to use it on your Windows PC, your Windows Phone, Android device or iPhone/iPad. Along with that, it also supports consoles like Xbox 360, so you can turn your Xbox into a home theatre.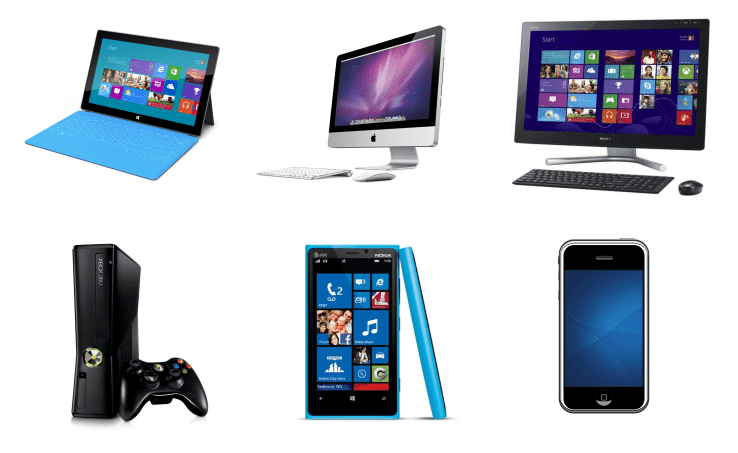 Security
Though not the best, UnoDNS still provides you with a lot of online protection. Suppose you enter some non-existing domain name in the browser, and you get redirected to your ISP's page? Or let's say they want to irritate your wits out, and so you keep getting redirected to the ISP? This is done by them through a trick called DNS poisoning. UnoDNS TripleSafe eliminates all DNS poisoning, replacing spam and ad pages with the old-fashioned "Browser Cannot Find the Page" message.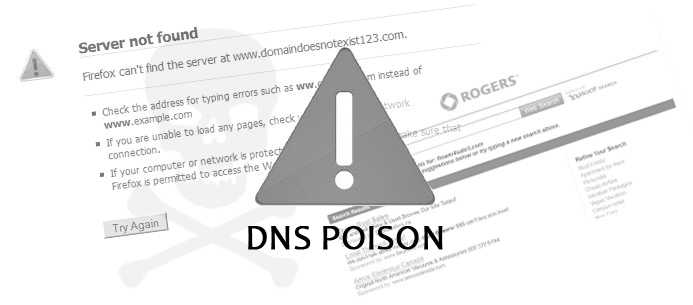 DNS based DDOS attacks are becoming more and more prevalent today. It used to be that about 95% of attacks were TCP related, but now it's probably more like 85%. This is because people are now smarter and protect themselves, but is it enough? You now need to have a DNS which can bear a DDOS attack.
Features
UnoDNS has quite many new features. The one that personally caught my attention the most is Sharing. With UnoDNS, you and your entire family, and maybe even a friend can use the service at once. They allow multiple logins from different devices simultaneously. With FamilyShare, your spouse, your parents, your children—even your cat—can enjoy everything UnoDNS has to offer. (The cat below looks like a dog, doesn't it?)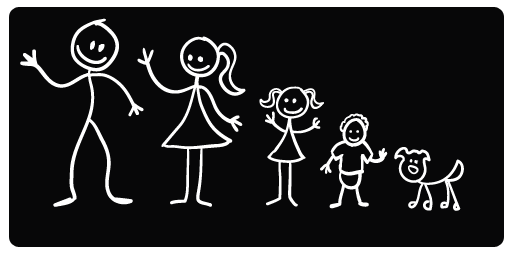 The Bottom Line
UnoDNS is an excellent DNS provider as well as a replacement to proxies from streaming. It is much more fast, reliable and secure. I recommend you to give it a try. Those guys have free trials too, so you can try it. ;)
Overall Rating: 9.1 on 10
Good Luck and have a streaming nice time! ;)
UnoDNS by UnoTelly lets you access Netflix, Hulu and other worldwide channels - GizmoLord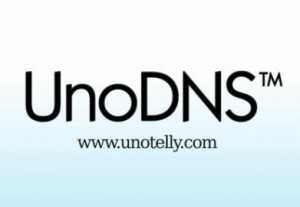 UnoDNS by UnoTelly lets you access Netflix, Hulu and other worldwide channels. It is more than just a DNS server. You can use it to stream videos and music only for US people, in any part of the world.
Price: 199
Price Currency: USD
Operating System: Windows XP, Windows Vista, Windows 7, Windows 8, Windows 10
Application Category: Utility