Do you own a full touch enabled Tablet or a smartphone? Ever felt the urge to have a physical keyboard/keypad for the typing comfort? Amkette Smart Bluetooth Keyboard is one such product you need to look into if you desire to have a physical wireless keyboard for your typing comfort. Be it your tablet or your smartphone, this wireless keyboard just simply works great.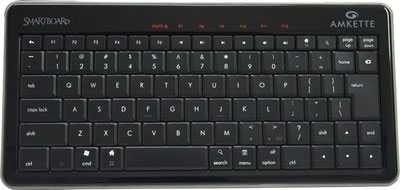 Amkette Smart Bluetooth Keyboard
This Smart Keyboard is the easy one-stop solution which can easily convert tablets, iPads, Apple iOS v4.0+, Android devices(Android OS v3.0+) to a laptop literally. It is a well-designed Keyboard which uses the wireless Bluetooth v2.0 technology and comes with Smart Premium Carry case and Tablet Stand.
Design
If we talk about its design, the design is pretty neat and smart. It comes with Laptop Type Scissor Keys and the cutting edge crisp and sleek design makes it more of a unique keyboard you would love to use. The smart board comes with all the multimedia functions including Play/Pause, Next, Previous and Volume Up and Down. The keyboard is gripped with silicon lining which prevents it from accidental damage. The design is simply marvelous with its sleek and compact layout.
Dimensions
Without batteries the keyboard weighs 264 Gms and packs dimensions 260 x 125 x 14/7 mm.
Battery Life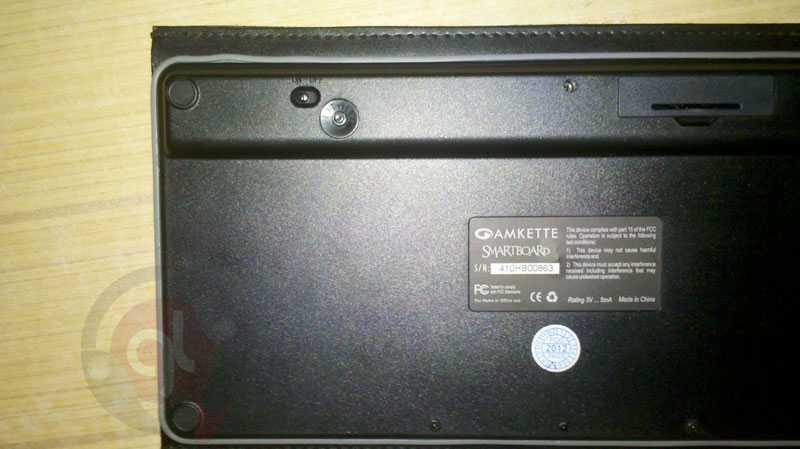 The keyboard uses 2 AAA batteries to function. Before buying any gadget we always look for its battery backup. But in this case, we were really amazed with the long battery life of Amkette Smart Bluetooth Keyboard. We have been using it for a month now with approximately per hour usage or less on daily basis and still the battery is very well operational. It automatically adjust itself before going into multilevel power saving mode. In addition, the On/Off switch at the back provides a total battery saving solution.
Connectivity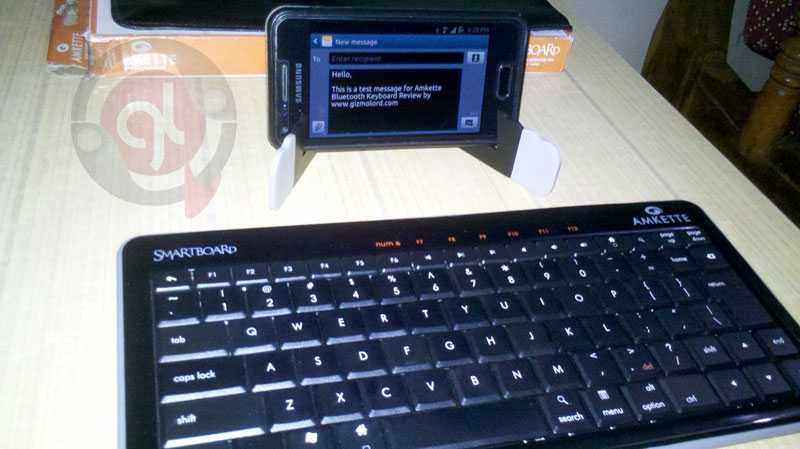 The Keyboard comes with Bluetooth Version 2.0 Class 2, and with this Bluetooth version you can have:
Easy Pairing
Easy Auto-Reconnect
Easy Portability
Note: This keyboard has operating range up to 10m.
With respect to connectivity, we find it very easy to pair the device and start operating the keyboard. But we also found that this Keyboard is incompatible with any device which is operating Android Jellybean v4.3. The functionality of the keyboard is at stake when you are connecting to a device operating Android Jellybean v4.3. We could not find any solution for the same and upon discussing this with our developer team at Gizmolord we found that it is a common issue with Android Jellybean v4.3 which breaks functionality of majority of the Wireless Keyboard out there in market except those manufactured by Apple.
Note: Tested with Google LG Nexus 4 E960 16GB Smartphone.
Multi-Media Function
The thing we liked the most is that this Keyboard also includes the multimedia functions which means you can control functions like Play/Pause, Next, Previous and Volume Up and Down with your fingertip. We find the Function keys as not very useful here being it will be serving for a Tablet or a smartphone where these function keys are not of much use. Although that doesn't add a con to the product but we wanted to bring this to our readers notice.
Silicon Style Scissor Keys
As we have mentioned before, the Smart board have Laptop style scissor keys which makes its look awesome. These scissor keys comes with a razor thin form factor, which provides a crisp and sensitive feel while typing.
Key Features
Silicon Protective Lining
Laptop Type Scissor Keys
Special Functions for Apple and Android devices
Media Controls on Your Fingertips
Convert Your Tablet into a Laptop
Carry Case
Long Battery Life
Pricing
This Amkette Smart Bluetooth Keyboard comes with a price tag of 2250 INR which we feel quite reasonable for this sleek product. The better part of this product is its Warranty. Amkette is providing 3 years of domestic warranty for this product and hence you can be assured of its working atleast 3 years on a single go. Comparing with the competitor brands with respect to Wireless keyboard for tablets and smartphones, this Keyboard stands out to be at top with its pricing factor along with its great features. You may purchase this keyboard from some of the popular shopping sites in India such as Amazon, Flipkart, Snapdeal, Croma and more.
Verdict
We definitely think its worth the hard earned money you spend for this wireless keyboard with respect to its features and pricing. We do not think there should be any major drawback for this product on a long run. We would like to give overall 9/10 rating for Amkette Smart Bluetooth Keyboard.
Are you looking to have this Amkette Smart Bluetooth Keyboard or already have one? If you already have one, do let us know your feedback via comment below.
Amkette Smart Bluetooth Keyboard - Review - GizmoLord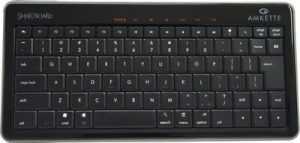 This Amkette Smart Bluetooth Keyboard comes with a price tag of 2250. So, guys how many of you are looking to have this smart board? Tell us via comment
Product Brand: Amkette Smart Bluetooth Keyboard
Product Currency: INR
Product Price: 2250
Product In-Stock: InStock