Amkette Truchat Boomer Wired Headset is surprisingly a hi-quality headset from Ankette India. Amkette is very well known for its innovative and economic priced products in India. With its booming bass feature making the Headset bigger on audio and bigger on sound. The product is specially targetted for the music and gaming crowd.
This wired headset is well suited for Internet cafes, home users, system Integrators & call centers as termed by the company product overview. It packs a 40 mm Neodymium in-built speaker drivers which provides you a high fidelity, natural sound experience which is perfect for gaming and VOIP calls. The soft ear pads and the soft padding headband makes it an ideal companion for marathon gaming sessions.
Design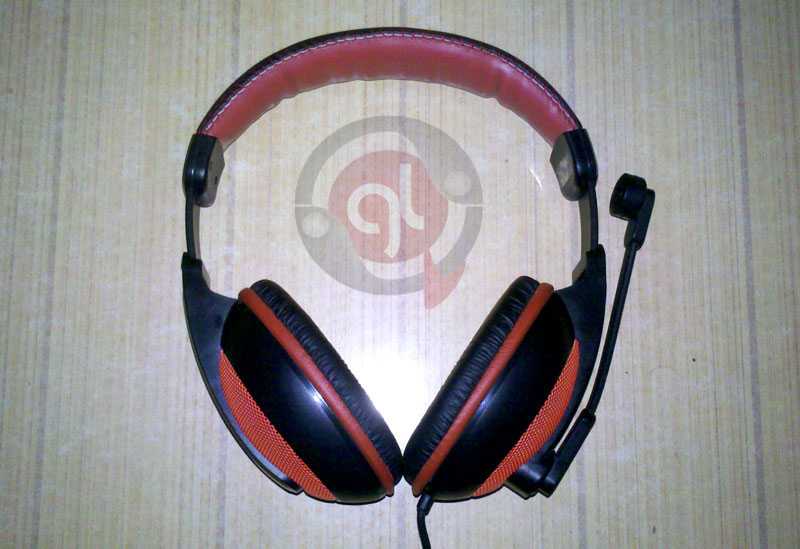 Coming to the design aspect, Amkette Truchat Boomer Wired Headset is undoubtedly asthetically designed. The headset is very much flexible to wear on any sized head of a human being. The headset has the common feature of adjusting the length from top to the ear posture just by pulling out the preset adjustment level which extends to 1 inch approximately. We exactly couldnt figure out the soft covering material over the sponge but it is believed to be something as Faux leather.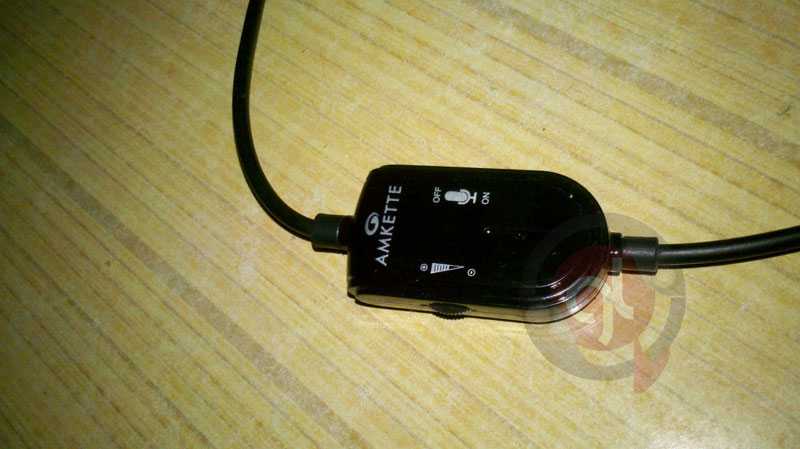 The mic is very well adjustable from the left boom speaker upto 140 degree angle adjustment level. Amkette has provided a function box within the connecting wires where the user can adjust the volume level of the headset. It also has got a dedicated key for turning the function box ON/OFF as needed. The Amkette Truchat Boomer Wired Headset comes in two color variants : Standard Black and Red-Black. We are actually impressed with the design aspect of Amkette Truchat Boomer Wired Headset and we give the design a 9/10 points.
Quality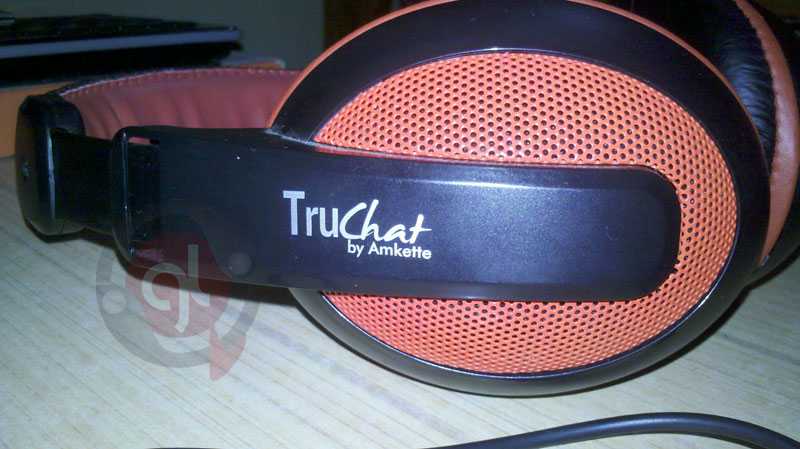 Moving to the quality analysis, Amkette Truchat Boomer Wired Headset gives no point for any negative feedback in this area. The plastic used is of tough grade quality with beautiful mouldings. Its definitely not easily breakable on accidental lower height drop. The sponge used is of high quality making it really comfort for the ears. The 3.5mm audio and mic connectors are gold plated which are very good conductor of electricity making the product eco friendly.
Performance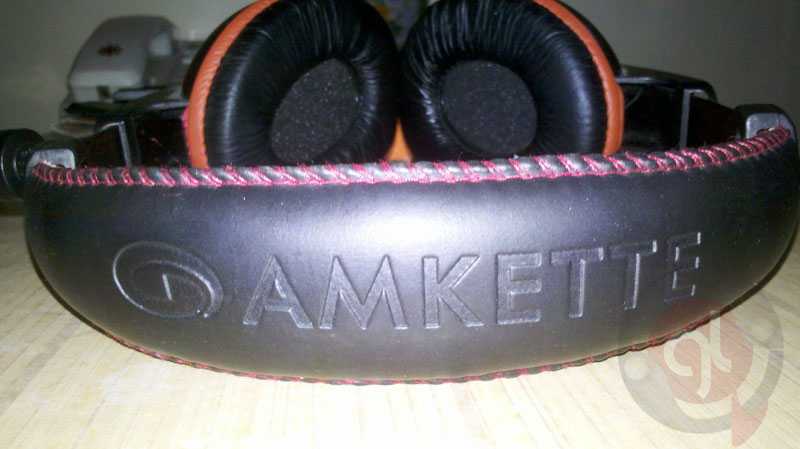 Amkette Truchat Boomer Wired Headset is very well designed and a promising product from Amkette India. But if we analyze the headset with that of the sound quality and output, it is definitely a disappointment for a well crafted beautiful headset from Amkette.
We tested the product with PC, smartphones, Tablet where the performance level with respect to the sound delivery was very disappointing. Not comparing with highly priced, highly graded products from Beats Audio, Skullcandy, Jays, Sennheiser and the rest; as the product is not manufactured for that level considering its price factor and marketing point. But we expected it to be really well on sound output too considering the rest factors such as Design and Quality of the product.
The dedicated mic works really great and has a clear input ratio for the audio to transmit for a crisp clear conversation. The microphone sensitivity is 58 dB/mW and has Frequency Response of about 30 – 16000 Hz. And if we talk about its headest sensitivity it is around 105 dB/mW (Power On).
Key Features:
Noise-isolating earphones
Excellent Hi-Fidelity sound
Gold plated connectors for TruAudio and TruVoice communication
Flexible Mic Design
Compatibility with any sound card
soft ear pads
Pricing
Amkette Truchat Boomer Wired Headset is priced 630 INR which is very reasonable for a quality headset. You may purchase this headset online from the most trusted ecommerce websites such as Flipkart, Amazon, Snapdeal, Croma and PepperFry.
Verdict
We are really impressed with the quality, design, and pricing factor of Amkette Truchat Boomer Wired Headset but little disappointed with the sound output section. We think its not bad either but if you are looking for a good headset for gaming, and VOIP calls, then this headset is definitely a win. But for music lovers, we dont think this headset could satisfy the thirst for a quality sound output as for music sound variation, depth, pitch matters the most which this headset could not deliver to its best potential.
We would like to hear more about this Amkette Truchat Boomer Wired Headset if you already own one via the comments section below. Meanwhile, you can checkout our review of Amkette Turbo 7 Port USB Hub which might be useful for you.
Amkette Truchat Boomer Wired Headset - Review - GizmoLord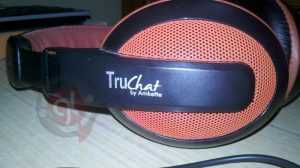 Amkette Truchat Boomer Wired Headset is surprisingly a hi-quality headset from Ankette India. Amkette is very well known for its innovative and economic
Product Brand: Amkette Truchat Boomer Wired Headset
Product Currency: INR
Product Price: 630
Product In-Stock: InStock