Arguably, one of the most popular Windows Phones to date the Nokia Lumia 520 has hit the chords again. After seeing some success in markets like India (Nokia Lumia 520) and USA (Nokia Lumia 521), its time to add another feather in 520's cap. The Nokia Lumia 520 is sitting comfortably at the top of charts for the bestseller on all of the three major carriers in Finland, the home land of Nokia, beating the likes of Samsung Galaxy S4, Apple iPhone 5 and Nokia's own flagship the Lumia 920.
Nokia Lumia 520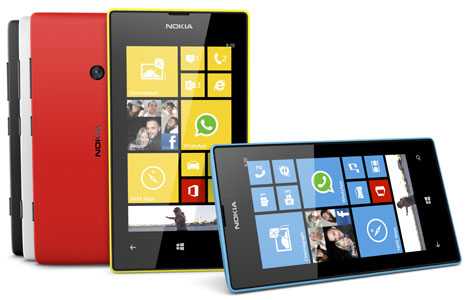 Windows Phone being a new entrant in the smartphone OS race, people seem to be reluctant to put their money on the high end devices and instead are investing in low cost ones to try it out first and it is completely evident by the current standings of the Nokia Lumia 520.
After loosing the home turf to likes of Apple iPhones and Samsung Galaxies, this news will provide some hope for Nokia and in return Microsoft as well. Both struggling to make their mark, but seem to be on the recovery. This also translates to that Nokia should not loose its focus on low end devices, which I am pretty sure they haven't by the recent unveiling of Nokia Lumia 625. You can find more info about the carrier offerings by clicking the links below.
Nokia Lumia 520 Quick Specs and Features:  1GHz Snapdragon Dual Core Processor, 512MB RAM, 16GB Internal Memory, 4″ LCD Screen, 5MP Camera, 64 GB Expandable memory, 1430 mAh Battery with Microsoft Windows Phone 8 Mobile Operating system.