Time for some numbers and analysis. The story at the top is same Android and iOS rule the charts. But the third place is where things are getting a little bit interesting. Windows Phone the mobile platform being developed by Microsoft is showing some growth and potential, though it is not substantial or game changing but rather slow start but steadily gaining their ground.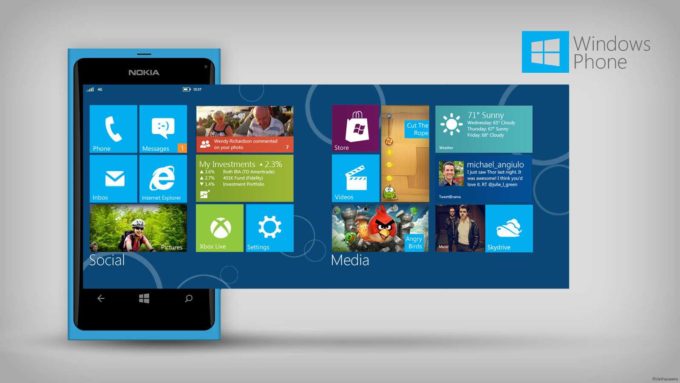 According to the recent reports by Strategy Analytics Windows Phones now hold 3.9% of Global Market and have shipped 8.9 million units so far. These number might not throw any panic in iOS or Android camp, but they are surely going to boost the morale's in the Microsoft and Nokia camp as it shows a 59% increase in Year Over Year growth which is second to Android at 68% and iOS being third at 20%. Headed by the Nokia's Lumia family of phones the Windows Phone ship has started to gain some traction. Of those total of 8.9 million shipments Nokia alone sold 7.4 units leaving the rest for likes of HTC and Samsung.
Windows Phone Marketshare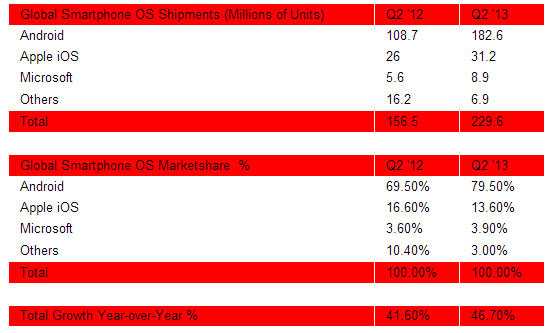 The most important aspect of this report is Android's large chunk of growth came for developing countries and low cost phones. It's as if Nokia and MS had already predicted this by launching the Nokia Lumia 520, which the lowest costing Windows Phone till date and it yet has been a super hit. Only yesterday I covered on how Nokia Lumia 520 is spear heading the Windows Phone drive in various markets, be it developing countries like India or developed countries like USA. These two articles have clearly cut out the path for Windows Phones on where to focus.